Motorcycle Insurance Availability
Motorcycle/ATV Insurance Availability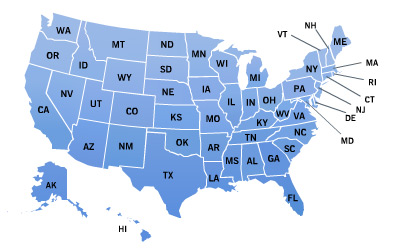 Progressive offers motorcycle insurance quotes to customers across the United States online, by phone or via agents/brokers. There are, however, a few limitations to what's offered — no insurance in Canada, for example.
In all states that sell Progressive insurance policies, up to five drivers and up to four vehicles per policy can be insured.
Please see below for other limitations by state.
Motorcycle/ATV insurance is offered in all states except: