Some of the worst, record-breaking natural disasters in decades have occurred in the past couple months alone from Hurricane Harvey, Irma and Maria to the even more recent deadly Northern California fires. If you haven't been personally affected but want to lend a helping hand, the who, what and where of donating and contributing help can seem overwhelming and confusing. Here's a guide to help you get started and make a meaningful difference to the victims of these catastrophic natural disasters.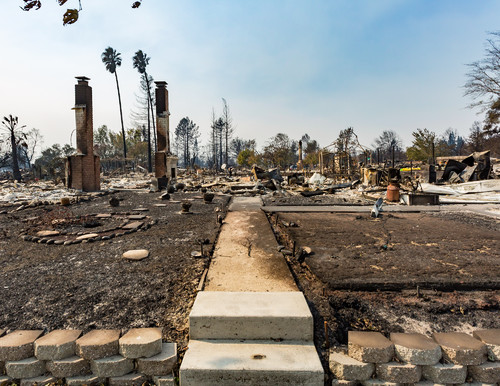 Coffey Park in Santa Rosa is among the residential neighborhoods devastated by the Nuns wildfire. Photo taken Oct. 11 by Roger Elliott
Get on the front lines. This certainly isn't for everyone, but if you're a hands-on person who loves volunteering in the community, organizations like the American Red Cross and other local disaster relief programs are always looking for extra hands. If you're skilled in a specific industry, you can help treat injured victims or assist in the rebuilding process. Front-line care also includes setting up food and water stations or distributing supplies, so you can customize the amount of risk and work you're willing to do. This kind of care will be needed for months after the hurricane passes or the fire is put out.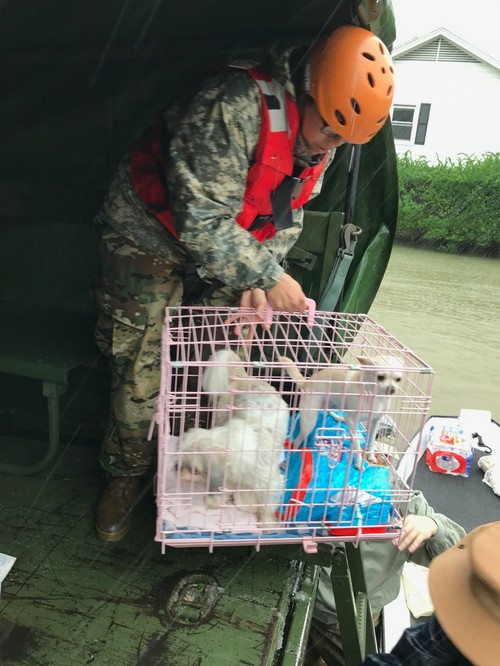 Texas Army National Guard soldiers help rescue animals in the Cypress Creek area of Houston. Photo by Capt. Martha Nigrelle, U.S. Army National Guard, Texas Military Department
If you're an animal lover, the Humane Society of the United States and local nonprofits are constantly looking for people to alleviate overcrowded shelters by fostering animals in their home. In times of crisis, they need help searching for and reuniting lost or displaced pets with their owners. If you love spending time with cute animals and have some free time available, be sure to contact your local animal rescue center.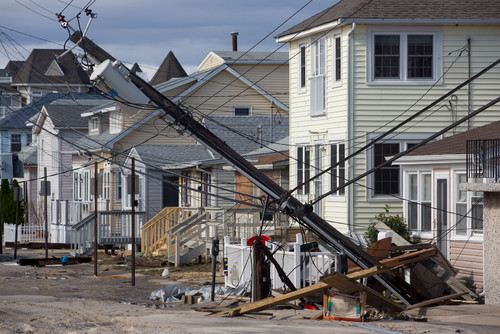 Donate to charity. Although this is probably the most obvious choice available, it's also an easy one to get stuck on. A lot of charities are oversupplied with certain goods, while many others are only looking for donations of a specific kind (i.e. pet or baby supplies). If you have a surplus of certain goods, this is a great opportunity to help out as well as reduce clutter in your own home.
However, if you're struggling to find items that meet the criteria, don't fret. Although it can seem impersonal, monetary donations are some of the most helpful to victims of natural disasters. When people's homes have been entirely washed away or burned up in flames they often don't know where to start. Money gives them the flexibility to buy whatever they need at a moment's notice. Checks, money orders and cash are among the best ways to help if you have friends or family affected. If you don't know anyone personally but want to contribute, you can donate to a cause online through websites like Charity Navigator or Give.org.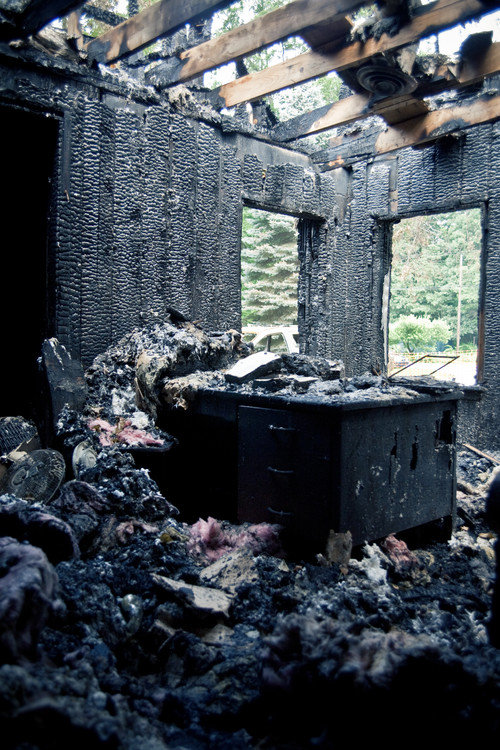 Just listen. Sometimes just being able to talk to another person can be extremely helpful and therapeutic to a disaster victim. Knowing that their voice is heard and being able to verbalize their thoughts and concerns to a peer can mean the world to someone who has lost their home or been displaced from their family. After hearing stories of utter destruction and devastation, a simple "I'm sorry" can seem inadequate but can be nevertheless helpful. Expressing love and providing emotional support helps cut down feelings of isolation in these times of need and it goes a long way in recovery.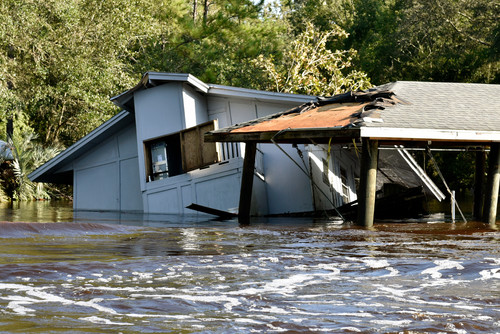 Flooding in Clay County, Florida. Photo by Tim Donovan, Florida Fish and Wildlife
Open your home. If you have loved ones who lost their home to one of the recent natural disasters that struck worldwide, this may be the best way to provide assistance and help. Filing insurance claims and rebuilding a home can be a long and difficult process, and relief shelters will quickly run out of space with increased numbers of evacuees and destroyed homes. If you have a spare bedroom or guest house, consider welcoming displaced families and inviting close friends in. Although it will require many sacrifices and lifestyle changes on your end, providing this care will be life-changing and there are many ways to successfully arrange cohabitation.
If you're unable to bring people into your home but are located near a disaster area, you can set up tables in your front yard with basic necessities, including food and water. Making meals or bringing groceries to disaster zones can make a huge difference for victims struggling to get by on a day-to-day basis. Ultimately, anything you can do to help will be welcomed and appreciated during these hard times.
Budget-Friendly Throws to Donate to Relief Shelters
Set Up Food and Water Stations With a Handy Bar Cart