The ice-kissed season of frost and firelight is here. Regardless of your local weather conditions, there are a few universally essential tasks to ready your home for the chilly winter months. Here's a quick checklist of what to do and buy in order to transform your house into a warm and cozy winter wonderland.
Prep the entryway for winter supplies
You can expect everyone to trek in wet boots, umbrellas and thick winter coats into the house on a daily basis. Consider purchasing a water-resistant shoe rack to protect your floors and outfit the area with sturdy hooks for coats and scarves.
Stock the kitchen and household essentials
Fill the pantry with must-have seasonal treats and nonperishable goods before you get snowed in with an appetite for comfort food. While you're taking inventory, replenish basic supplies like toilet paper, batteries and lightbulbs. If you anticipate a winter storm, store plenty of firewood indoors and keep candles closeby for light, warmth and a cozy cabin ambiance during power outages.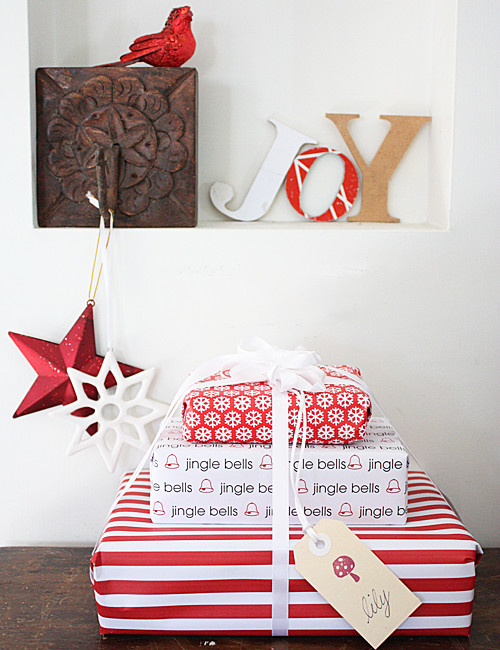 Get ready for holiday gifts
Avoid venturing out onto icy roads and freezing temperatures by making a list and checking it twice! Try to shop for everyone and everything all at once. Additionally, make sure your mailbox is safe, secure and ready to withstand the flood of incoming cards and packages.
Cover and store outdoor furniture and grills
You won't have much need for backyard lounging sets or grills anymore. Clean patio furniture before putting it in storage and consider investing in all-season covers to keep it all neat and tidy until next year.
Clean your gutters and chimney
Removing gutter debris and purchase a high-quality roof rake to scrape off snow or ice chunks that form. The sooner you remove them, the better; otherwise they can clot and break through your home. If it's too difficult to reach on your own, contact an experienced roofing professional to help.
For those with fireplaces, conduct a certified chimney sweep as a necessary safety precaution and remove any debris before heavy use this season. If you don't have a fireplace, follow up on maintenance needed for your home's heating system.
Trim your trees and sweep the leaves
Prepare for a hard winter season by cutting down precarious-looking tree branches, sweeping leaves off your driveway and clearing exterior paths now. Tree maintenance is essential to avoiding a heavy, snow-filled tree branch from snapping off and destroying your home, car or even you. Do not shake a tree to try to remove snow since that can cause them to snap off too.
A quick note for those that don't live in snow-prone areas: you will still need to conduct this maintenance since heavy rain, howling winds and other winter storms can also knock down trees and pose a danger to your home.
Prep Your Porch Swing for Winter Storage
Power Up the Oven for Holiday Baking