Unfortunately, you can't yet test drive Snapshot® in your state.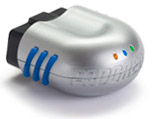 However, you could save hundreds just by switching to Progressive. And, if Snapshot™ is available in your state*, you can enroll when you quote to try to save even more after you buy your policy.
Auto insurance prices and products are different when purchased directly from Progressive or through agents/brokers. Auto rates on this page are for policies purchased directly.