What is a fire safety inspection?
A fire safety inspection looks for potential hazards around your home that increase your risk of fires and fire-related dangers.
3 min to read
What do they look for in a home fire inspection?
A home fire inspection — or a fire safety inspection — ensures that the proper precautions are in place to avoid house fires. The inspector will look for smoke alarms and fire extinguishers, potential fire hazards and physical obstructions. They will check to see if you have placed all smoke alarms appropriately throughout the house. There should be one on every floor, near each bedroom, and all should be in working order. They will look for a fire extinguisher and test sprinkler systems if applicable. Fire safety inspections should be performed by certified inspectors at your local fire department, but this may vary depending on where you live.
The inspector will be checking for any potential hazards, such as electrical wiring issues or appliance malfunctions that could lead to a fire. In the event of a fire, you must have unimpeded means of egress (e.g., a way to leave your home). The inspector will look for furniture or fixtures blocking or impeding escape routes. The U.S. Fire Administration offers a free fire safety checklist for renters and homeowners.
How do I prepare for a home fire inspection?
Here are eight things to get your home fire inspection checklist started:
Install smoke alarms and test regularly: It's best to have smoke detectors on every level of your home, including the basement and attic — and near every bedroom and common area. Run smoke alarm tests regularly.
Clear exits of debris or obtrusive items: If a fire breaks out, the last thing you want to do is fall and hurt yourself while trying to escape.
Keep escape ladders in upper-level rooms: People should only use the escape ladder if smoke or fire has blocked the other exits.
Ensure house number is visible on the front of your house: Make sure it's easily visible from the street. If emergency services are looking for your home, you want to make it easy to locate.
Have an escape plan and meeting place: Walk through your home and inspect all possible escape routes. Make sure paths are clear, and that you can open windows easily.
Check for overloaded power strips or wiring issues: An errant spark from an outlet could start a fire.
Purchase and know how to use a fire extinguisher: Ensure all able household members understand how to use the fire extinguisher and review the instructions regularly.
Keep your appliances free of grease to avoid grease fires: Wipe up spills to prevent grease buildup.
There's plenty more you can do to prepare. Check your local fire department's recommendations and follow our safety tips for preventing a fire in your home.
Are home fire inspections required when purchasing a home?
Requirements differ by state. Residential smoke detector guidelines may vary, so check your local guidelines. A smoke and carbon monoxide detector inspection may be required when purchasing a new home. The National Fire Prevention Association (NFPA) provides a free guide for installing and maintaining smoke alarms. Your mortgage company may also require regular fire safety inspections to ensure your home insurance coverage is sufficient.
Should I have my home's fire safety inspected?
It may not always be required, but it can be highly beneficial. It may point out dangerous hazards you weren't aware of, allowing you to address and repair them. The results of a fire safety inspection could impact your homeowners insurance. If your home has electrical issues, you may want to hire an electrician to address them. The NFPA reports that wiring and electrical equipment accounted for just over two thirds (68 percent) of the home fires caused by electricity and 60 percent of the direct property damage. Learn about how home insurance covers fire damage and more on homeowners insurance coverages.
A home insurance inspection may require a new or renewed home insurance policy. Evaluating safety risks, including testing smoke and carbon monoxide detectors, and checking fire extinguishers, are included.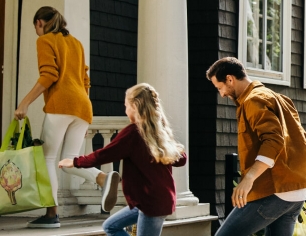 Quote homeowners insurance online or call for advice