Does insurance cover bike theft?
Stolen bicycles may be covered by personal property coverage on renters, condo, or homeowners insurance policies. If your bike gets stolen from your home or a public place, your insurer may pay to replace your bike, up to your policy's limits and minus any deductible. Keep in mind, some insurers may have a sub-limit for bicycles.
2 min to read
Does home, condo, and renters insurance cover bike theft?
A stolen bicycle is typically covered for its actual cash value, minus your deductible, under personal property coverage through your homeowners insurance, condo insurance, or renters insurance policy. Some insurers may have a sub-limit – for example, $1,500 – for bicycles. If your bicycle is worth more than $1,500, adding an insurance rider to your renters or homeowners policy may help ensure you have adequate coverage.
If the actual cash value of your bicycle is less than your deductible, your insurer may not pay for the loss. More than two million bikes are stolen each year in North America, so check with your insurer to see how your bicycle is covered.
Does car insurance cover bike theft?
No, a car insurance policy doesn't include coverage for bike theft. You may file a claim for a stolen bike through your renters, condo, or homeowners insurance policy.
What do I do if my bike is stolen?
File a police report.

As soon as you realize someone has stolen your bike, call the police to file a report. A record of a police report will make the claims process quicker and easier.

Determine whether you should file a claim.

Consider your deductible and the value of your bike. If your deductible is higher than your bike's worth, your insurance won't cover the cost to replace it.

File a claim.

If your bike is worth more than your deductible, or if you have a specific insurance add-on for your bicycle, you can file an insurance claim. Call your insurance company or start an online claim through your renters, condo or homeowners insurance policy.
Pro Tip: Register your bike with an online database.
Online databases, such as Bike Index and 529 Garage, keep track of serial numbers for registered bikes. The database matches registered bikes to ones the police have found or are being sold online. If your bike is registered, you may be able to track it down and get it back after someone has stolen it.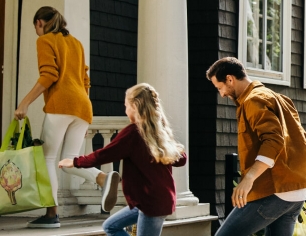 Quote homeowners insurance online or call for advice