When does renters insurance cover a lockout?
If you're locked out of your apartment, renters insurance typically won't pay for a locksmith. Leases often specify who's responsible in the event of a lockout, so your landlord's property insurance may cover lock and key replacements in certain instances.
2 min to read
When does renters insurance cover a lockout?
If you get locked out of your residence because of a covered loss, such as someone stole your key, your renters insurance policy may pay for locksmith services to replace your key, minus your renters insurance deductible. However, renters insurance won't cover locksmith services, a lock replacement, or a key replacement if you've accidentally locked yourself out.
Learn more about how renters insurance covers theft.
Will my landlord pay for a locksmith?
Your lease may specify what to do regarding a lost key or broken lock. Since lost keys can create security risks for the unit, your landlord may opt to file an insurance claim or have you pay for replacing the lock and keys.
What should I do if I'm locked out of my apartment?
If you accidentally locked yourself out, first make sure you really can't get in. Look for the key again. See if there's a hidden spare. Check all doors and windows for an unlocked one that would allow you easy access. Contact anyone else who'd have a key: roommates, a partner, friend, family member, or trusted neighbor. Then, if you're still stuck, contact your landlord or property manager.
Don't attempt to break into your rental, as you may be held responsible for any damage caused in the process. You could also end up forfeiting your rental deposit. Your landlord might open your unit for you with a key, arrange for a locksmith to come, or have you call a locksmith for service.
Get covered with renters insurance
Online
Answer some questions about your property and then customize your coverages.
Get a renters insurance quote
Call a rep
Speak with a licensed representative who can guide you through the process.
Call 1-866-749-7436
Through an agent
Connect with an independent agent near you.
Find an agent online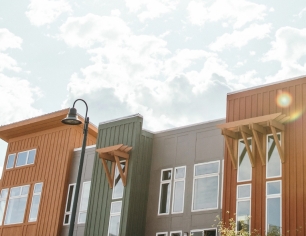 Get a renters insurance quote online or call for advice