What is renters insurance?
Renters insurance may cover personal belongings damaged from a covered peril plus additional living expenses, like groceries and lodging, if you're unable to live at your residence while it's being repaired because of a covered loss. Your renters policy also includes personal liability coverage if you're legally responsible for someone else's injuries or damages. Renters insurance won't cover the actual structure you live in — that's your landlord's responsibility.
7 min to read
How does renters insurance work?
A renters policy provides financial reimbursement for covered losses to your personal belongings. If a covered peril occurs, you'll file a claim with your renters insurance company to receive compensation for your loss, up to your policy's limits, sub-limits, and minus any deductible. Quoting a renters insurance policy is quick and easy—your insurer will typically ask less than a handful of questions about your rental unit and value of your personal possessions.
Do I need renters insurance?
Renters insurance isn't legally required, though certain apartment complexes and landlords may require it. Even when optional, it's a good idea to cover what you've spent a lifetime accruing. The average Progressive rental policyholder has $24,278 in personal property coverage.* If you were robbed or lost all your clothes, furniture, and everything else in a fire, your landlord is not responsible for your belongings.
How renters insurance is priced
These factors and more can impact your cost for renters insurance:
Location: A safer area with less crime generally means a lower cost.
Coverage limits: Selecting the lowest limits that accurately cover the value of your belongings and assets can help lower your cost.
Number of units in your building: More units often means a lower price.
Learn more about renters insurance cost factors and pricing information, then learn how you can save on renters insurance with Progressive's renters insurance discounts.
Renters insurance FAQs
Will renters insurance cover pets?
Depending on your policy, your renters insurance liability coverage may pay for injuries or damages your pet causes to others, but it generally won't cover damage to the property you rent caused by your pet.
Are termites and other pests covered by renters insurance?
No, renters insurance doesn't typically cover damage caused by pests or extermination costs. However, mice, bed bugs, and other pests may be your landlord's responsibility.
Is property in self-storage units covered by renters insurance?
Renters insurance may cover personal property stored in self-storage units, but the coverage limits are often much lower. Learn more about how renters insurance covers property in self-storage units.
How does renters insurance work with roommates?
If you have roommates, renters insurance won't cover their property, personal liability, or temporary living expenses unless they're on your policy. Whether you can add your roommate to your policy may depend in your state and provider. Learn more about renters insurance with roommates.
How to get renters insurance
Online
Answer some questions about your property and then customize your coverages.
Get a renters insurance quote and buy online
Call a rep
Speak with a licensed representative who can guide you through the process.
Call 1-866-749-7436
Through an agent
Connect with an independent agent near you.
Find an agent online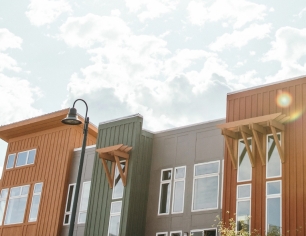 Get a renters insurance quote online or call for advice