What does renters insurance cover?
Renters insurance may cover your personal belongings, up to your policy's limits and minus your deductible, in case of damage or loss from theft, vandalism, fire, or other covered perils listed on your policy. Personal liability coverage on your renters policy may cover you if you're liable for another person's injuries or damages. You may also be covered for additional living expenses if you must leave the building temporarily due to damage from a covered loss.
3 min to read
What are the different types of coverages offered on a renters insurance policy?
The standard coverages on a typical renters insurance policy are personal property, personal liability, medical payments to others, and loss of use.
Personal property
Personal property coverage covers your possessions—including electronics, clothing, and furniture—in case of loss or damage. Your possessions may be covered even if you're away from home when the loss occurs. For example, if someone steals your laptop from your car, your renters insurance may pay to replace the laptop, up your policy's limits and minus your deductible.
Your policy's personal property coverage may cover personal possessions, damaged from a covered peril, from the following categories
Clothing
Electronics (TVs, Blu-ray/DVD players, computers, etc.)
Furniture
Decorations
Toys/other games (arcade systems, pool tables, ping-pong tables, etc.)
Tools/power equipment
Appliances you brought into your place (refrigerators, washers, dryers, etc.)
Personal liability
Personal liability coverage may provide protection if a claim or lawsuit is brought against you for bodily injury or property damage that you may be responsible for. For example, if a visitor trips over your rug and is injured, liability coverage may provide compensation up to your policy's limits for their injuries and provide you with legal defense if you are sued.
Medical payments to others
Medical payments to others may provide coverage if there's bodily injury due to an occurrence. For example, suppose a visitor is injured and requires an x-ray to determine if her leg is broken. This coverage may pay for her medical costs, up to your policy's limits.
Loss of use
Loss of use coverage may pay for additional costs you incur to maintain your normal household standard of living while your rental home is being repaired or rebuilt due to a covered loss. For instance, if a fire makes your rental home not suitable or fit to live in, additional living expense within your loss of use coverage may pay for a short-term rental, a storage unit for your belongings, and increased food bills.
While these coverages are common on most renters insurance policies, some providers may offer optional coverages, including personal injury and water backup. Learn more about the types of renters insurance coverages and how renters insurance works.
What does renters insurance not cover?
Renters insurance typically won't cover normal wear and tear, or damage or losses that occurred before you bought the policy. Your renters insurance policy also won't cover damage and vandalism to the dwelling (which is your landlord's responsibility) or your roommate's possessions if they aren't listed as a named insured on your policy. Contact your insurer to see if you're able to list your roommate on your renters insurance policy.
Certain natural disasters, including earthquakes and sinkholes, are also typically not covered by standard property insurance, regardless of whether you rent or own. Floods typically aren't covered, even when they result from another covered event such as a severe rainstorm. You may purchase a separate flood insurance policy from the National Flood Insurance Program or a private insurer.
Get the right renters insurance coverage for you
Online
Answer some questions about your property and then customize your coverages.
Get a renters insurance quote
Call a rep
Speak with a licensed representative who can guide you through the process.
Call 1-866-749-7436
Through an agent
Connect with an independent agent near you.
Find an agent online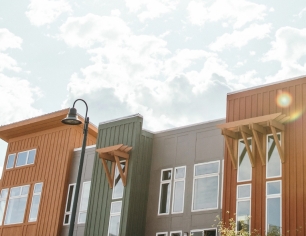 Get a renters insurance quote online or call for advice