Does renters insurance cover storage units?
Renters insurance may cover personal property located in a storage facility against theft, vandalism, and weather-related damage, up to your policy's limits and minus any deductible. Damage from mold, mildew, and flooding typically isn't covered.
2 min to read
How does renters insurance cover my property in a storage unit?
Renters insurance may cover your personal property while it is anywhere in the world. Personal property like your furniture, electronics, and clothing may be protected if it's damaged, destroyed, or lost due to a covered peril. Valuable items, like jewelry and engagement rings and firearms, may have sub-limits within your policy. Adding a rider to your policy, also known as "scheduling an item," may help protect items up to their replacement value.
Items you keep in a storage facility may only be covered up to a certain limit, either a percentage of your Coverage C (personal property coverage) or a flat dollar amount. So if your renters insurance policy has $50,000 for personal property coverage with a 10% of Coverage C limit, you may have up to $5,000 of coverage for items in a storage unit, minus your deductible.
Documenting your items in storage
Taking photos, videos, and creating a home inventory of your items in storage may assist if you need to file a claim in the future. An item-by-item list, along with the replacement value for each item, will be helpful to your insurance adjuster. For expensive items, like TVs or computers, document the serial number and purchase date along with the cost of the item. Some insurance companies may want you to keep copies of your receipts for big-ticket items. You should do this for all of your belongings, regardless of whether you keep them at your place of residence or in a storage facility.
Do storage companies offer insurance?
You can often buy insurance for your personal property in your storage facility from your storage company or through an independent company. In some cases, your storage company may require you to carry renters insurance or a self-storage rental insurance policy as part of your contract. Regardless of their requirements, if the total value of what you're storing exceeds your renters insurance policy's personal property coverage limits or sub-limits, a separate insurance policy from a storage insurer can provide additional coverage. Learn more about renters insurance coverages.
How to get coverage for items in storage with a renters insurance policy
Online
Answer some questions about your property and then customize your coverages.
Get a renters insurance quote
Call a rep
Speak with a licensed representative who can guide you through the process.
Call 1-866-749-7436
Through an agent
Connect with an independent agent near you.
Find an agent online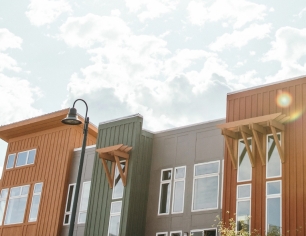 Get a renters insurance quote online or call for advice