What is equipment breakdown coverage on a homeowners policy?
Equipment breakdown coverage is an optional endorsement that may be added to certain home insurance policies to protect against the cost of repairing or replacing your appliances and systems if they break down.
2 min to read
What's covered with equipment breakdown coverage?
Equipment breakdown coverage may cover electrical or mechanical breakdowns of your home equipment, but only when the sudden loss is due to uncontrollable circumstances such as electrical damage due to artificially generated electrical surges and motor burnouts or ruptures caused by centrifugal force. Normal wear and tear, and damage from neglect and poor maintenance, are not covered by equipment breakdown coverage.
Covered equipment varies by insurance provider. Equipment protected by this type of coverage may include:
Air conditioning and heating equipment
Computer equipment
Electric doors and locks
Emergency generators
Home gym equipment
Kitchen appliances
Solar panels
Sump pumps
Washers and dryers
Water heaters and boilers
Example:A high voltage surge damages your refrigerator's compressor. The damage to repair the part is costly, so purchasing a new refrigerator is the best option. Equipment breakdown coverage may pay to replace your covered refrigerator, up to the limits of your coverage, minus your deductible. Equipment breakdown coverage may also cover food spoilage resulting from the covered loss.
How does equipment breakdown coverage compare to a home warranty?
While home warranties can cover the cost of repairing major kitchen appliances, HVAC systems, water heaters, sump pumps, vacuum systems, and washers and dryers, they may not cover the same items as an equipment breakdown coverage endorsement. Both a warranty and a coverage endorsement are limited to specific equipment. Home warranties are generally more expensive than adding an equipment breakdown coverage endorsement, assuming your appliance didn't come with a warranty. Learn more about how home warranties work.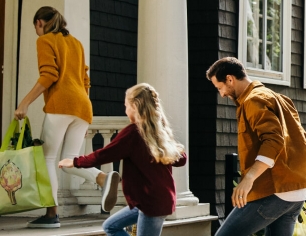 Quote homeowners insurance online or call for advice