What is an elevation certificate?
An elevation certificate is a document created by professional land surveyors that defines characteristics of your property using Federal Emergency Management Agency (FEMA) guidelines. It works to enforce local building ordinances and define flood insurance rates. The certificate includes the building's location in relation to flood zones, the lowest elevation point — often a basement or crawl space — and special building characteristics like an attached garage. If your home is in one of the Special Flood Hazard Area (SFHA) flood zones, an elevation certificate may be mandatory.
4 min to read
When is an elevation certificate required?
If you live in a high-risk flood zone, you'll likely need to obtain an elevation certificate. You won't be able to purchase a flood insurance policy until you've presented a valid elevation certificate. Flood insurance, often required by your lender, is critical if your home is in a high-risk flood zone because your home insurance policy typically won't cover damage from flooding. FEMA has a flood map that helps determine the risk of flooding based on your address.
You may also be required to obtain an elevation certificate if you're completing major home renovations. If you add an addition to your house or redo your basement, the lowest elevation point on your property could be altered, which may affect the likelihood of flooding in your home. Once your renovations are complete, you should have a new elevation certificate drawn up to reflect the changes.
Why are elevation certificates important?
The purpose of an elevation certificate is to determine how susceptible a property is to flooding. Your elevation certificate will compare your property's lowest point to your area's Base Flood Elevation (BFE) as determined by FEMA. Typically, the BFE indicates there's a 1% chance of flooding in that location. If your lowest elevation is above the BFE, your chances of experiencing flooding should be less than 1%.
If your flood elevation certificate finds the lowest point in your property to be below your area's BFE, the likelihood of flooding goes up and you may be required to purchase flood insurance. Your home's elevation in relation to the BFE will also impact your insurance rates. If you're above the BFE, your rates will typically be lower, and properties that fall below the BFE will likely see higher insurance premiums.
How do I get an elevation certificate?
There's a chance your house may already have a FEMA elevation certificate, especially if the land sits in a high-risk flood zone. When buying a home, ask the previous owners if they have one. If the seller has an elevation certificate, they should include it with the home's deed at closing. As long as no significant changes were made to the house after the flood elevation certificate was issued, it should still be valid.
If you're building a new home, the builder may have previously obtained an elevation certificate and should provide a copy of the certificate once all work is completed. You can also contact a local representative from the National Flood Insurance Program and request an elevation certificate lookup. The representative can check to see if your home has a certificate on file and send it to you.
If you can't track down an elevation certificate (or you've done renovations and need a new one), you can hire a professional to survey your property. To find a surveyor, check your state's association of professional surveyors. The surveyor will analyze your home's land and structure and will typically provide you with a new elevation certificate within five business days, although the amount of time can vary based on how well your surveyor knows the area.
How much does an elevation certificate cost?
According to Homeadvisor.com, the cost for a new elevation certificate typically ranges from $170 to $2,000 (average cost is $600), based on the type of property and the amount of land.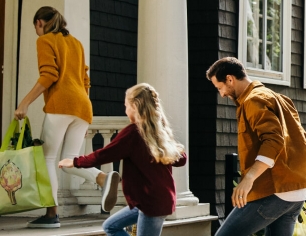 Quote homeowners insurance online or call for advice