What is an insurance binder?
When purchasing a new home or car, you'll typically need insurance that begins the day you assume ownership. An insurance binder is a temporary policy that serves as a placeholder until your formal policy is issued. Issuing a new policy can sometimes take a few days or weeks, depending on the underwriting process. This binder provides evidence of sufficient insurance coverage to your lender or any other organization that requires proof of insurance.
4 min to read
Do all insurers issue binders?
Not all insurance companies provide or accept binders, as many insurers issue policies quicker than they used to. Some insurance companies will instead write the policy for you with a future effective date. An effective date is the actual date the policy starts. For example, when buying a home, you need insurance for when you close on the home. So, you would get a policy issued with the closing date as your effective date.
Why would you need a home insurance binder?
Mortgage lenders require homeowners insurance binders before closing on a home. The exact due date may vary, so check with your bank to avoid delays in the closing date. Your lender will review the home insurance binder to verify that your insurance policy meets their requirements, which might include a minimum amount of personal liability coverage.
A lender won't issue a mortgage without proof of insurance because they need to ensure their investment is adequately protected. While you technically own your home, the bank holds a lien on the property until the loan is paid off. If you stop making mortgage payments, the lender can recoup their investment by selling the home through a foreclosure. However, if severe damage to the home were to occur, its value would no longer cover the mortgage balance. With a homeowners insurance policy in place, the lender can be guaranteed that any adverse event will be financially covered.
Why would you need a car insurance binder?
As with a home insurance binder, a car insurance binder shows proof of insurance to lenders if you wish to finance your vehicle with an auto loan or refinance your current car plan. More importantly, car insurance binders allow you to drive your new car legally before your policy is issued. Unlike home insurance, auto insurance is legally required in almost every state, and driving without it can result in fines, jail time, or a suspended license. Dealerships will need a binder as proof of insurance before you can drive your new car off the lot.
Is an insurance binder the same as a certificate of insurance?
No, these are two very different documents. While a certificate of insurance denotes a formal policy, an insurance binder doesn't guarantee long-term coverage. These binders serve as temporary certificates of insurance while you wait for your policy to be issued. You will be asked to update this document with a certificate of insurance once you've received it.
For example, if you use a home insurance binder to purchase a house and the policy falls through for whatever reason, you'll no longer have coverage once the insurance binder expires. If this occurs, you'll have to find other coverage quickly since homeowners insurance binders are only valid for a specific period.
What does an insurance binder look like?
An insurance binder is simply a document issued by your insurer that can be one or more pages in length. It outlines several essential details regarding your policy, such as the amount and type of coverage, effective date, names of insured parties, and any limits or deductibles.
How do I get an insurance binder?
Getting an insurance binder is as simple as requesting one from your insurance company. In some instances, insurers may issue your policy immediately. In this case, you won't require a temporary binder. However, if the underwriting process takes time, you'll be issued an insurance binder until the policy is approved.
A hard copy of your insurance binder can be sent via mail, although it's now more common to receive it digitally, especially when you need to show proof of insurance right away. If you need an insurance binder for auto loan purposes, your insurer will typically send a car insurance binder within minutes, so you aren't left waiting at the dealership.
Looking for home or vehicle insurance?
Progressive can help you compare rates to make the best decision. Get a car insurance or home insurance quote online or call 1-866-749-7436 today.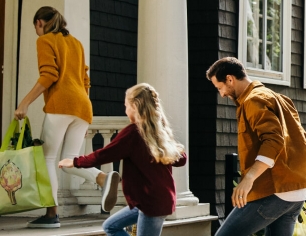 Quote homeowners insurance online or call for advice