What is proof of insurance?
Proof of insurance is documentation from your insurer proving you have an active insurance policy that meets state requirements. It's used when you're pulled over, in an accident, leasing a vehicle, or otherwise requested to show it. Proof of insurance is often in the form of an ID card, printed or electronic, provided by your insurer.
5 min to read
How to get proof of insurance
With most insurance companies, you'll be able to obtain proof of car insurance right after you purchase a policy. If you have a Progressive policy, you can access your auto insurance card and coverage info 24/7 by calling or logging in online. In addition, you can access your proof of insurance card on your phone through the mobile app. We also send new and renewing customers proof of insurance in the mail, unless you're a paperless customer — in which case you can always print out a copy of your ID card when you access it online.*
What's included on your auto insurance card?
Most insurers, including Progressive, will display some basic information on your car insurance card, such as:
Name and address of the insurance company
NAIC (National Association of Insurance Commissioners) number or "Company Number"
Effective date and expiration date
Policy number
First and last name of the "named insured"
Your car's make and model, year, and VIN for the insured vehicle(s)
Your proof of insurance card generally represents that you carry at least the minimum amount of coverage your state requires by law. However, your insurance card will not show your coverage selections and limits. That information can be viewed on your policy's declarations page, which lists your policy's key details like your insurance coverages, insurance limits, and car insurance deductibles.
Ways to obtain your Progressive auto insurance card
Online
Get a car insurance quote, and within minutes of purchasing a Progressive policy online, over the phone, or through an agent, you'll receive an email with a link to your insurance card. You can also log in to your account to print or download your ID cards anytime.
Fax
Call us at 1-866-749-7436, and we can fax your insurance card to your home, office, car dealership, DMV/BMV, or anywhere you choose.
Mail
If you don't have access to a computer or fax machine, we're happy to mail your insurance card. Keep in mind that you could lose your paperless discount if you elect to receive your car insurance card via mail.
How to show proof of insurance
In all states, you can show a hard copy of your proof of insurance when requested by police officers, the DMV or BMV, and others. Most states also allow you to show digital ID cards as proof of insurance. If you carry a printed version of your card, be sure to replace it with the most updated version when your policy renews.
Learn what happens if you use a fake insurance card.
Can you show proof of insurance on your phone?
Some insurers, including Progressive, provide a digital insurance card that you can access on a smartphone or tablet via an app or by logging in to your account. Nearly every state allows you to show that electronic proof of insurance on your phone (your digital ID card).
Digital insurance cards give you the ability to show proof of insurance directly on a mobile device if you are in a car accident, pulled over, registering a car, etc. While not all insurers provide digital insurance cards, their legalization by state typically means that if you have one, you don't have to worry about carrying a piece of paper in your wallet or glove compartment.
Pro tip:
Progressive lets you access your insurance card and coverages right from our app. If you're pulled over by a police officer and asked to show proof of insurance, simply show the ID card on your phone (in most states).
What states accept digital insurance cards?
The vast majority of states accept digital insurance cards. However, it's still a good idea to carry a paper copy. In most states, you need to have an insurance card with you when you drive. If you only have a digital version of your insurance card and your phone is dead, or you can't get service when you're pulled over, you'll be left without proof of insurance.
Nearly every state and the District of Columbia allow electronic proof of insurance. Massachusetts is the only state that doesn't require drivers to carry proof of insurance since state laws require insurance information to be printed directly on the car's registration. And in New Mexico, the law doesn't specifically require police in the state to accept digital insurance cards, so you'll need a paper copy even if you're only driving through the state.
Can you show proof of insurance on your phone at the DMV?
Yes, you can show proof of insurance on your phone at the DMV or BMV in all states that accept digital proof of insurance. Whether you need to show proof of insurance or not will depend on the purpose of your visit. For instance, you'll likely need to show proof of insurance to register a vehicle, but you may not need it to renew a driver's license. Always check with your local DMV or BMV office to find out what documentation you should bring with you.
Other FAQs on proof of insurance
Is an SR-22 or FR-44 the same thing as proof of insurance?
Not really. While an SR-22 or FR-44 is also a document that proves you have insurance, it's filed with your state's department or bureau of motor vehicles as a form proving financial responsibility. Proof of insurance should be carried by every driver, while SR-22s and FR-44s may be required only after certain violations. An auto insurance card indicates that you're insured, but it's not a substitute for an SR-22 or FR-44.
Do I need proof of insurance for a home, apartment, or condo?
You may need to provide proof of insurance to your landlord, home lender, or condo association, but you usually won't need an insurance card for property insurance policies. Your insurance policy's declarations page will have that information and can be sent wherever you'd like. Learn more about homeowners insurance, renters insurance and condo insurance.
Do I need proof of insurance for driving a motorcycle, boat, or RV?
Yes, you should always carry proof of insurance when operating any vehicle that requires insurance, including motorcycles, RVs, and some boats in certain states. If you're requested by authorities to show you have the minimum required coverage, and you don't have your proof of insurance, you may be required to show it in court. If you don't, you can face the serious consequences of driving without insurance. Learn more about boat insurance, RV insurance and motorcycle insurance.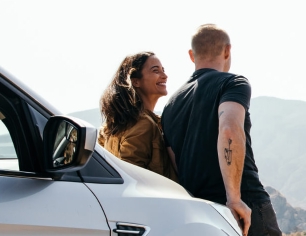 Quote car insurance online or give us a call