What happens if you drive without insurance?
Driving without insurance is against the law in virtually every U.S. state. The consequences of driving without insurance can vary dramatically, with penalties ranging from a slap on the wrist to large fines and even jail time. Penalties can be particularly serious for repeat offenders and severe situations.
4 min to read
Can you drive without insurance?
Much like having a license plate on your car and having a valid drivers license, insurance is a requirement for driving in nearly every state. You're legally required to have auto insurance for any car registered in your name, unless you live in New Hampshire. And even if you don't own a car but you drive one, you're still required to have insurance or be added to the car owner's policy. Although car insurance in New Hampshire isn't required, you must be able to demonstrate financial responsibility for any damage or injuries if you're liable in an accident, and insurance is one way to do so.
Every state also requires a minimum level of car insurance for insured drivers, and your insurer will make sure you have the minimum required. Every state, other than Florida, requires that you have bodily injury liability coverage and property damage liability coverage; Florida requires only property damage liability coverage. Bodily injury liability coverage covers medical costs of people in the other vehicle when you're at fault in an accident. Property damage liability coverage covers damage to the other car or personal property (such as a fence or mailbox) when you're at fault.
Before purchasing insurance, check the specific requirements for your state since medical payments coverage and personal injury protection coverage are also mandatory in some places. These cover your personal medical costs if you're in an accident. Uninsured/underinsured motorist coverage may also be required in some states. And remember, the legally required coverages reflect the lowest amount of car insurance required by your state. You might consider coverage above and beyond the minimum according to your vehicle, finances, and driving habits. Estimate the right starting point for you using our car insurance calculator.
Learn more about your state's minimum car insurance requirements.
What are the consequences of driving without insurance?
If you're legally required to have insurance based on where you live or your past driving history, there can be serious consequences for driving uninsured. The degree of the penalty also depends on the severity of the situation and whether you're a repeat offender of driving a car without insurance.
Penalties vary by state and can include:
Fines and jail time
Having your car impounded
Requirement to file an SR-22
What happens if you get pulled over without insurance?
If you get pulled over without insurance, even if you're a first-time offender, you're likely to get a ticket that carries fines. Fines for driving a car without insurance can reach as high as $5,000 in some states.
Many states will also suspend an uninsured driver's license, even if you're a first-time offender. The suspension may end after a specific period, or once you've presented proof of insurance or filed an SR-22 with your state. There's also a chance your car could be towed, and you won't be able to get it back until you've paid a fine and provided proof of insurance. Learn how to get your car out of impound if it is towed and how tickets can affect your car insurance rates.
Pro tip:
If you're caught driving without insurance, your future car insurance rates can be significantly higher than otherwise.
What happens if you get in an accident without insurance?
The penalties listed earlier also apply, but to a greater extent, if you're in an accident while driving without auto insurance. You're more likely to receive several penalties, including a fine, having your car impounded, and getting your license suspended until you can provide proof of insurance. That's not all, though. You'll also be liable or partially liable for property damage and injuries caused by the accident, which could cost you hundreds of thousands.
What to do if you're currently driving uninsured
Purchase car insurance

If you don't currently have insurance or your previous car insurance policy has lapsed, purchase at least the minimum coverages required by your state before you get behind the wheel again.

Carry your proof of insurance

Always keep proof of your insurance alongside your vehicle registration or with you on your mobile device. Even if you're insured, some states issue penalties to those driving without proof of insurance. If you don't have proof of insurance with you, many states allow a short grace period for providing proof of insurance to the local police department before they issue a ticket.
How to purchase car insurance
Go online
Customize your policy's coverages, limits, and deductibles.
Get a car insurance quote
Call us
Talk to a licensed representative who will guide you through every step of the process.
Call 1-866-749-7436
Ask an agent
Get expert advice from an independent agent near you.
Find an agent online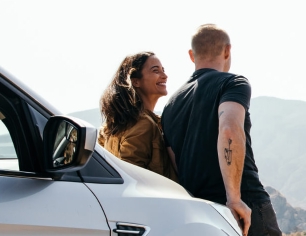 Quote car insurance online or give us a call