What is bodily injury liability?
Bodily injury (BI) liability is the part of your liability coverage that covers other parties' medical bills and injury-related expenses when you're liable in an accident. For example, if you rear-end someone at a red light and they have neck and knee injuries, your BI liability can pay for their medical bills, wages they lost because of the accident, and the legal fees you may incur if there's a lawsuit. BI is part of the liability coverage on most vehicle insurance policies — you don't need to purchase special "bodily injury insurance" to get bodily injury coverage.
3 min to read

BI liability covers the other party's medical costs from an accident you cause
PIP covers your own medical expenses and your passengers' in any accident
If PIP isn't available in your state, consider medical payments coverage to cover your own accident-related medical expenses and your passengers'.
How much bodily injury liability do I need?
Drivers are required to carry a minimum amount of liability coverage in most states, so you'll need at least the BI liability limits required by your state. However, accident-related medical bills can pile up to quickly exceed your state's minimum required amount. To protect your finances more fully, consider choosing a BI liability coverage limit equal to or more than your net worth.
To calculate your net worth when determining how much car insurance you need , add up your assets, including bank and retirement accounts, plus property you own, including your house and car. Then subtract your debts to get your total net worth. Aim for a BI limit of at least this amount, since medical costs are often the most expensive result of a car accident.
Pro tip:
If your net worth is greater than $500,000, which is often the maximum amount of liability coverage offered by your auto insurer, an umbrella insurance policy through Progressive can give you up to $5 million in added liability protection.
How to find your BI liability limits
To find out what your current bodily injury liability limits are, look for three numbers when reading your insurance policy, often displayed in this format, for example: $25,000/$50,000/$25,000 or 25/50/25. These numbers represent:
$25,000 of bodily injury coverage per person
$50,000 of bodily injury coverage per accident
$25,000 of property damage coverage per accident
The first two numbers are the bodily injury limits. The first number dictates how much your BI liability can pay out per person injured by the accident. The second number determines how much your BI liability can pay out in total for the entire accident. If you want your BI liability coverage to equal your net worth, the second number is what you should pay attention to.
What happens if I don't have bodily injury liability?
If you cause an accident and don't have bodily injury liability coverage, you may be sued and held legally responsible for paying the other party's related medical costs out of your pocket. This can also happen if you have some BI liability coverage but not enough to cover the medical costs. The amount you're responsible for could easily exceed a life's savings, so make sure you have a BI coverage amount you're comfortable with.
Alternatively, if the other party has uninsured/underinsured motorist coverage, they may file a claim to cover their medical costs through their own insurance. However, you could still be held responsible for those medical costs in some circumstances.
BI liability insurance coverage is required for drivers in nearly every state. If you drive without your state's minimum required BI liability limit, you could be cited and fined on top of any medical costs you're found liable for. Consequences for driving without insurance, including BI liability, can range from fines to jail time, depending on your state and the circumstances.
Get the right amount of BI liability coverage from Progressive
New Progressive customers
Call 1-866-749-7436 or quote car insurance online and we can help you choose the right BI liability coverage for your needs.
Current Progressive customers
Log in to your policy or call us at 1-866-749-7436 to discuss changes to your current BI liability limits.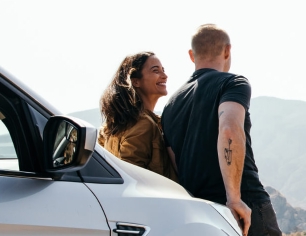 Quote car insurance online or give us a call