What's the difference between bodily injury vs. personal injury protection?
Both personal injury protection (PIP) and bodily injury (BI) pay for medical bills and expenses resulting from an accident, but they differ depending on where you live, who's at fault, and whose bills need to be covered. Bodily injury comes into play if you're at fault in an accident and pays the bills for others involved in the accident. Personal injury protection is available in no-fault insurance states and covers your expenses no matter who is at fault in the accident.
3 min to read
Is bodily injury liability insurance required?
Bodily Injury liability coverage is required by law in nearly every state, so chances are you'll need it. States that require BI coverage have mandatory minimum coverage limits that every driver's auto policy must meet or exceed. For example, in Kentucky, a driver is required to have a minimum of $25,000 bodily injury liability per person and $50,000 bodily injury liability per accident.
Bodily injury coverage can pay for medical treatment and other expenses for people injured in an accident where you're at fault.
How much bodily injury insurance coverage do I need?
It's a good idea to have a total bodily injury liability limit that's either equal to or higher than your net worth. A higher limit gives your assets more protection in the event you cause an accident and owe the other driver a significant sum for their injuries. Learn more about how much car insurance you may need.
Is Personal Injury Protection required?
Whether personal injury protection coverage is required, or offered, depends on where you live. In no-fault states, drivers involved in an accident use their own PIP coverage to cover some or all of their own medical expenses regardless of who caused the accident.
What expenses are covered by PIP insurance?
Personal injury protection generally covers medical expenses, up to your policy's limits, for you and any passengers in your car if you're in an accident. Depending on the state, PIP may also cover additional expenses, such as:
Lost income if you miss work because of your injuries
Disability or rehab costs
Death benefits, which are paid to your family
It's a good idea to consider PIP coverage where it's available. You might have excellent health insurance, but you may have a high deductible, which PIP could possibly cover in the event of an accident. PIP can also cover lost wages if you're injured, which is typically not covered by health insurance.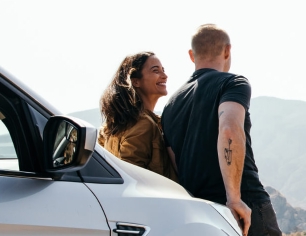 Quote car insurance online or give us a call