How much does insurance go up after an accident?
Car insurers may raise your rate after you get into an accident and file a claim. Your exact rate increase will depend on the type of accident and your insurer. Some insurers offer accident forgiveness programs so you won't see a rate increase after certain types of accidents, like your first accident or smaller accidents. As of November 2022, in most states, Progressive offers accident forgiveness for claims that total less than $500 as soon as you become a customer.
4 min to read
How long does an accident affect my insurance rate?
In general, insurance companies look back at several years of your driving history when determining your car insurance rate. The amount of time an accident remains on your driving record, which can be used to determine your car insurance rate, may vary by your state and insurer.
How do at-fault vs. no-fault accidents affect my insurance rate?
At-fault accidents: Accidents you cause will almost always raise your insurance rate. In certain states, however, your insurer may not raise your premium for an accident if the damage is under a certain dollar amount. Your insurance company will stop charging you for the accident after a certain number of years (the length varies by insurer and state).

Do insurance rates go up after no-fault accidents?
It may seem unfair, but accidents that aren't your fault may still increase your rate in certain states. Not-at-fault accidents can indicate a higher likelihood of future accidents. However, your rate may not increase as much as it would for an at-fault accident. As with speeding tickets and most other violations, not-at-fault accidents stay on your driving record for a certain number of years (the length varies by state).

Will comprehensive claims increase my rate?
Yes, a comprehensive claim might increase your rate, but maybe not as much as an at-fault accident would. Comprehensive claims include non-collision events like car theft, car vandalism, car fire, chipped/cracked windshield, hitting an animal, and acts of nature. Because these events are typically out of your control, insurance companies may not raise your rate as much as they would for an at-fault accident.
Insurers factor in comprehensive claims because they can indicate higher risk for filing more claims. For example: If you hit a deer once, insurers may view you as more likely to make another claim in the future.
What should I do after an accident?
After you've been in a car accident, your first steps are to ensure everyone's safety, report the accident to the police, exchange insurance information with the other driver, and start the insurance claims process. Find out how to file an insurance claim.
Progressive customers can file a claim through the Progressive mobile app, by logging in to your account online, or by calling 1-800-776-4737.
If you're looking for ways to ensure you're getting the lowest insurance rate after an accident, explore these resources:
How accident forgiveness can help
Depending on your state, Progressive customers enjoy Accident Forgiveness benefits through our Loyalty Rewards program. If you qualify, we won't increase your rate because you had an accident — even if it's your fault. The longer you're with Progressive, the better the Accident Forgiveness benefit. Here's how it works:
Small accident forgiveness

Your rate won't go up if you have a small claim of $500 or less. Progressive customers automatically get Small Accident Forgiveness in most states for free as soon as you start your Progressive policy.

Large accident forgiveness

You automatically get this free benefit in most states if you've been a Progressive customer for at least five years and accident and violation-free for up to five years. Then your rate won't increase if you have an accident. Large Accident Forgiveness can vary by state.

Progressive Accident Forgiveness

You can also purchase Progressive Accident Forgiveness when you first buy your Progressive policy or during policy renewal.* With this benefit, you may be eligible to have one accident forgiven per policy period. And you'll still have access to the free small and large accident forgiveness benefits — which means you could have more than one accident forgiven during the same policy period.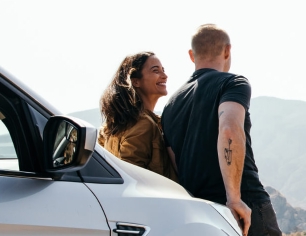 Quote car insurance online or give us a call