What is accident forgiveness?
Accident forgiveness prevents your rate from increasing after a car accident. Each insurer defines and applies accident forgiveness differently when it comes to auto insurance. For example, an insurance company may use accident forgiveness as a reward for good driving by applying a discount to your policy, or it could waive the rate increase for your first accident. At Progressive, some accident forgiveness is automatically included in most states.
3 min to read
How does accident forgiveness work?
With accident forgiveness, your rate won't increase after a car accident claim. Some insurers include accident forgiveness at no charge, while others offer it as a purchased endorsement — meaning you pay a higher rate in exchange for the benefit. Keep in mind, accident forgiveness may not be available in all states and eligibility can vary by insurer.
Without accident forgiveness, your rate increase after an accident may vary. According to Progressive countrywide data, one at-fault accident can raise your rates by up to 28% on average.*
Is accident forgiveness worth it if I'm a safe driver?
If your insurer charges extra for accident forgiveness, it may be worthwhile regardless of how well you drive. The unfortunate reality is that you can't control what other drivers will do on the road. Accident forgiveness can give you a cheaper auto insurance rate in the event of an accident by protecting you from another driver's mistake.
Does Progressive have accident forgiveness?
Progressive provides accident forgiveness benefits as part of your auto policy for certain accidents in most states. Progressive offers three types of accident forgiveness:
Small Accident Forgiveness

As a new Progressive customer in most states, you'll receive this benefit automatically, as soon as your policy begins. Available as part of our Loyalty Rewards program, with Small Accident Forgiveness, your insurance rate stays the same if your total claim is less than or equal to $500.

Large Accident Forgiveness

Available to customers in most states as part of the Loyalty Rewards program, Large Accident Forgiveness rewards those who stay with Progressive for at least five years and remain accident and violation-free for up to five consecutive years. With Large Accident Forgiveness, your rates won't increase if you're at fault in an accident, even if the total claim exceeds $500.

Progressive Accident Forgiveness**

You can also purchase additional Accident Forgiveness benefits when you buy or renew your auto policy with Progressive. You may have one eligible accident forgiven per policy period.

You may be eligible for Small Accident Forgiveness or Large Accident Forgiveness through our Loyalty Rewards Program. In that case, your Loyalty Rewards benefits apply first. Then if you have another eligible claim, we'll apply your Progressive Accident Forgiveness benefit.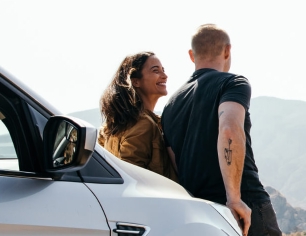 Quote car insurance online or give us a call