How does car insurance work?
Car insurance works as a safeguard for your financial well-being in case of car accidents, theft, or other auto incidents beyond your control. Depending on your coverages, your car insurance company can help pay for vehicle repairs, medical expenses, and damages or injuries you cause others while driving. Keep in mind that basic car insurance doesn't cover maintenance or general wear and tear.
4 min to read
What is car insurance?
Car insurance covers damage to your vehicle and protects you financially if you're liable for someone else's injuries or damages. Auto insurance can also pay for medical bills if you or your passengers are injured in an accident or if you're hit by a driver who is uninsured or underinsured. Your policy protects you up to certain limits, as agreed upon by you and your insurer.
Watch this quick guide to how car insurance works. The video includes definitions of important terms, what's required by law, and more.
Do I need car insurance?
Auto insurance is required in nearly every state. Driving without insurance can result in a fine, license suspension, or even jail time. Progressive, like most other insurers, will make sure any policy you select meets your state's requirements.
What does auto insurance cover?
Auto insurance covers certain driving-related mishaps that occur on or off the road, as defined by your selected coverages. Although coverages may vary by state, these are the standard coverages on most auto insurance policies:
Explore more auto insurance coverage options with Progressive.
What does car insurance not cover?
A basic car insurance policy won't cover:
Maintenance or mechanical failures

People who regularly drive your car but aren't listed on your policy

Driving on a ridesharing platform
Example:You have collision coverage with a $500 collision deductible. You hit a telephone pole, and your car repairs cost $2,000. If you file a car insurance claim, you'll pay for $500 of the repairs, and your insurer pays for the remaining $1,500.
You can choose your deductible amount from the options offered by your insurer. The higher your deductible, you'll be responsible for more when you make a claim, but your premium will be lower. If you choose a lower deductible, your premium will be higher but you won't have to pay as much when you make a claim.
Explore more insurance terms and definitions.
How to get car insurance
Go online
We ask easy questions, and you customize your coverages.
Get a car insurance quote
Call a rep
Talk with a licensed representative who can guide you through the process.
Call 1-866-749-7436
Through an agent
Connect with an independent agent in your area.
Find an agent online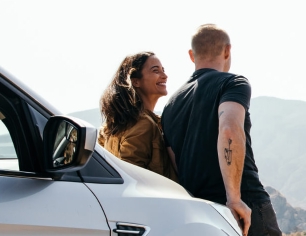 Quote car insurance online or give us a call