What is auto liability insurance coverage?
Auto liability insurance coverage protects you from two types of costs you could cause in an accident: injuries to others and damage to others' property. So, if you're found responsible for an accident, your liability coverage steps in to cover the other party's medical and repair expenses — up to the limits of your policy. It may also cover your legal expenses if the other party files a lawsuit against you. Nearly every car insurance policy includes liability coverage, and almost every state requires you to have it.
5 min to read
How does auto liability insurance coverage work?
You'll typically see your auto liability coverage broken into three numbers that indicate your general liability policy limits for bodily injury (BI) and property damage (PD). For instance, let's say you're in Illinois and have the minimum auto insurance liability limits required in that state: $25,000/$50,000/$20,000. Here's what those numbers mean:
Bodily injury liability per person: $25,000 is the maximum amount your insurance company would pay out for injuries you're liable for, per person.
Bodily injury liability per accident: $50,000 is the maximum amount your insurer would pay out for injuries you're liable for, per accident.
Property damage liability per accident: $20,000 is the maximum amount your insurer would pay out for damage to someone else's vehicle or property you're liable for, per accident.
Consider the following scenarios, assuming your BI liability limits are $25,000 per person and $50,000 per accident, and your PD liability limit is $20,000 per accident.
Scenario one:You hit another driver and cause them $20,000 in injuries and $15,000 in property damage. Your insurance should pay both amounts because all injuries and damage fall below your coverage limits per person and per accident.
Scenario two:You're at fault in a car crash, but in this case, you injured the driver and two passengers. Suppose each has $25,000 in injuries. You may think you're covered because you have $25,000 in bodily injury per person. However, $50,000 is the maximum your insurer will pay out per accident based on your coverage. Since expenses for injuries total $75,000, you'll be responsible for the remaining $25,000 out of pocket.
Watch our quick guide to learn more about liability coverage:
What does auto liability insurance cover?
If you're at fault in an accident, your liability coverage pays for property damage and injuries you cause to others, including:
Damage to other cars
Damage to property (such as a mailbox, house, street sign, or guardrail)
Injuries to other drivers, passengers, or pedestrians
Lawsuits and attorney/court fees
Do I need auto liability coverage?
Yes, auto liability coverage is required in nearly every state. However, each state has its own minimum coverage requirements. Don't worry, though; insurers can only sell policies that meet or exceed your state's minimum required car insurance coverage.
How much auto liability coverage do I need?
If you're liable for an accident, the costs could exceed your life savings, so make sure you're properly covered. For protection and peace of mind, consider increasing your auto insurance liability limits beyond the minimum.
How much bodily injury liability coverage do I need?
Bodily injury claims are typically more expensive than property damage claims. To determine how much bodily injury coverage you should have, start by calculating your net worth — or the total amount you're at risk to lose if you cause an accident with high enough costs. Add up your assets, including bank, brokerage, and retirement accounts, plus the equity in your home and other property. Then subtract your debts to get your total net worth. Choosing at least that amount for your bodily injury liability limit may be worth it, knowing your total net worth (and thus the amount you risk losing) can grow over time.
Note that your rate will be affected by the coverage limit you choose. Get more tips on figuring out how much car insurance you need. Our car insurance estimator can also give you an idea of which coverage level is right for you.
Consider a combined single limit (CSL) if you have a high net worth
If you have a high net worth, an auto policy with a combined limit for bodily injury and property damage may make more sense than single-limit liability coverage, which is the standard. CSL amounts usually range between $300,000 and $500,000. Premiums for CSL policies are higher, but the coverage limit can be divided in whichever way necessary to satisfy a claim against you.
Scenario One:You have a split-limit policy that covers bodily injury up to $100,000 per person and $300,000 per accident. However, you cause an accident that results in $120,000 in medical expenses for one individual, leaving you on the hook for $20,000.
Scenario Two:You cause the same accident as in scenario one, but you have a combined single limit of $300,000 for BI and PD. Your insurance would cover the full $120,000, since your maximum CSL of $300,000 applies to any type of liability claim.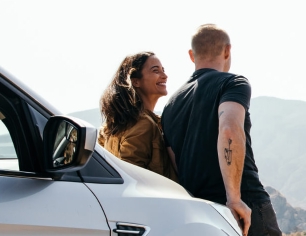 Quote car insurance online or give us a call