What is motorcycle liability insurance?
Motorcycle liability coverage, often referred to simply as liability, is required to ride legally in nearly every state. Liability can pay for injuries and damages you cause to others while riding, but won't cover your own motorcycle. If you're involved in an accident and you injure someone, your liability coverage may pay for their medical bills, damaged vehicle, and lawsuit costs, up to the limits of your motorcycle insurance policy.
3 min to read
What does motorcycle liability insurance cover?
Motorcycle liability insurance covers damages and injuries you cause others — up to your policy's coverage limits — when you're deemed responsible for an accident. That includes:
Medical bills for injuries you cause to other drivers or pedestrians
Property damage, such as damage to other vehicles involved in the accident or objects and personal property, for example, someone's fence you crash into
In some cases, legal fees associated with an accident if another party takes you to court
Motorcycle liability coverage does NOT cover damage to your bike and won't pay for your own injuries. Learn more about motorcycle insurance coverages.
Does motorcycle insurance cover bodily injury?
If you're deemed at fault for an accident, and legally responsible for another motorist's injuries, bodily injury liability coverage can cover their medical bills up to the limits of your policy. If the cost of their injuries exceeds your coverage limit, you'll need to pay for the difference yourself. When choosing liability limits on your motorcycle policy, select an amount that adequately protects your assets.
Do I need motorcycle liability insurance on an old motorcycle?
You're required by law in nearly every state to have liability coverage if your bike will be on the road. Liability coverage doesn't cover damage to your bike, so the age of your motorcycle is irrelevant.
If you're a collector and own vintage bikes that are only for show and you don't ride, you may still want to carry motorcycle insurance for collectible bikes in order to add comprehensive and collision coverage that could protect the bike in the event of a covered loss, including fire and theft.
Learn more about motorcycle comprehensive coverage and motorcycle collision coverage.
Is motorcycle liability insurance worth it?
Nearly every state in the country requires motorcycle liability coverage to ride legally. If you ride without insurance, you can incur heavy fines and other penalties, so if you plan to put your bike on the road — no matter how infrequently — you need to carry motorcycle insurance. Learn more about motorcycle insurance requirements by state.
Stay legal when you ride with liability coverage
Online
Answer easy questions, choose your coverages, and get the protection you need.
Get a motorcycle insurance quote
Call a rep
Speak with a licensed representative who will help you through the entire process.
Call 1-866-749-7436
Through an agent
Get expert advice from a licensed independent agent near you.
Find an agent online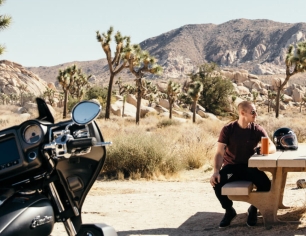 Enjoy life on two wheels with motorcycle insurance from Progressive