What is RV liability insurance coverage?
RV liability coverage pays for damages and injuries you cause to others while driving a motorhome. Liability coverage is required by law in nearly every state, so you'll need an RV insurance policy with at least minimum liability coverage before you get behind the wheel of your motorhome. Travel trailer policies won't offer liability coverage since the vehicle pulling the trailer already provides the liability coverage. Liability coverage won't cover damage to your own motorhome.
3 min to read
What does RV liability coverage cover?
RV liability coverage covers two main kinds of damage: bodily injury and property damage (BI/PD).
Bodily injury liability pays for medical expenses incurred by other drivers or pedestrians that result from an accident you cause. Property damage liability can cover damage to objects, vehicles, and other personal property — for example, if you lose control of your RV and hit a parked car or a fence.
Your policy lists the limits that define the maximum amount of damage the policy will cover. For instance, if your liability coverage limits are 20/40/20, that means your RV insurer may cover up to $20,000 for bodily injury per person, $40,000 for total bodily injury per accident, and up to $20,000 for property damage per accident. Check out the RV insurance requirements in your state.
Your RV policy's liability limits should at least match your assets so you're safeguarded in case you're liable in an accident. If your assets exceed your state's minimum liability coverage, you may want to increase your limits for more protection. Also keep in mind that motorhomes are large vehicles capable of causing an increased amount of property damage due to their size.
Do I need RV liability insurance on an old RV?
If your RV has a motor and is self-powered, your RV insurance policy must have liability coverage, regardless of the vehicle's age. If your RV is a travel trailer, then liability coverage won't be available because you can't drive the trailer. However, you're required to carry liability coverage on the automobile that's towing your trailer.
Learn more about the different types of trailers and RV insurance coverages.
Vacation liability for your RV
RV liability coverage
Vacation liability is an optional coverage on your RV insurance policy coverage that may pay for someone's injuries if they're hurt in or near your parked RV while you're on vacation. If you purchase this coverage with Progressive, the minimum coverage limit is $10,000. However, you can raise your coverage limit up to $500,000, if necessary, with a minimal price increase.
Do I need RV liability insurance if I live in my RV full-time?
If your RV is your permanent residence, meaning you live in your motorhome or travel trailer for more than six months of the year, a "full-time RV insurance policy" can protect you similarly to personal liability coverage on a standard homeowners insurance policy. Full-timer's liability coverage can cover medical costs incurred by guests who may injure themselves in and around your RV and any damage your RV inflicts on the grounds where it's parked.
Get liability RV coverage
Go online
Customize your coverage to fit your RV and your unique needs.
Quote RV insurance online
Call us
Talk to a licensed representative about your coverage options.
Call 1-866-749-7436
Ask an agent
Connect with a licensed, independent agent who can answer your questions about RV insurance.
Find an agent online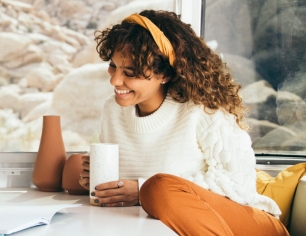 Hit the open road with RV insurance from Progressive