What are the different types of travel trailers?
"Travel trailer" is a generic term often used to describe RVs that you tow behind a car, but travel trailers are just one kind of RV trailer also known as a "conventional trailer." Other types of trailers include fifth-wheels, pop-up campers, and toy haulers.
5 min to read
Types of travel trailers
RV trailers range from small types of trailers for cars — like pop-up campers — to huge "fifth-wheel" RVs that require a truck with a special hitch to pull them. The most common types of trailers for traveling are:
Fifth-wheels
Fifth-wheel trailers are the largest type of trailer and are usually comparable to Class A motorhomes in terms of size. You pull a fifth-wheel trailer with a pick-up truck with a special tow point in the truck's bed (called a "fifth-wheel coupling"). Fifth wheels gain some extra storage or living space because, unlike conventional travel trailers, they extend over the bed of the truck to maximize their capacity.
Learn more about fifth wheel trailer insurance.
Conventional trailers
Conventional trailers are the type of trailer with the broadest range in terms of size. Some travel trailers can be as small as 12 feet long while others are 40 feet long, putting them on par with fifth wheels. As a result, you can find conventional trailers similar in size to the three common motorhome types of RVs and they can generally fit any budget or taste.
Learn more about travel trailer insurance and the difference between motorhomes and trailers.
Pro tip:
Toy haulers — also known as "sport utility RVs" — are another trailer RV that includes dedicated space to bring motorcycles, ATVs, small boats, or other gear. However, they're not actually a unique type of trailer. Toy haulers are usually a sub-type of fifth-wheel, though they can be considered conventional trailers, too.
Pop-up campers
Pop-up campers are the smallest type of trailer. They are often between 10 and 16 feet long, though some are as small as eight feet. As the name implies, these campers contain flexible structures that fold out to provide a larger living and sleeping space than their dimensions suggest. Many pop-up campers are designed to be lower than their towing vehicle to minimize drag and have a lower impact on gas mileage.
Learn about pop-up camper insurance.
Truck campers
Truck campers attach to the bed of a pick-up truck to provide a very small sleeping space that extends only minimally behind the vehicle's length. While truck campers aren't trailers in the usual sense, they can be thought of as a type of trailer RV since they're used for camping and need to be connected to another vehicle. Because of their tiny dimensions, they're often minimal in terms of features and are best for just one or two people.
Learn about truck camper insurance.
Types of trailers for camping
While any of the main types of trailers can be used for camping, some are a better fit than others. If you're looking for a return to nature and want to take your RV to an off-road site, pop-ups, small conventional trailers, and truck campers may be the easiest way to get there.
If you're staying at a campground and need to bring a lot of gear for your trip, a larger conventional trailer or a fifth-wheel might be a better fit.
Types of trailers to live in
As with camping, the best type of trailer to live in depends on your lifestyle. Fifth-wheels and large conventional trailers offer the most space and amenities. That makes it easier to live in them if your goal is to have a fixed residence that feels more like a conventional home. If you want to live off the grid or travel extensively while living full-time in your RV, a truck camper, pop-up, or tiny conventional trailer will require less fuel and be easier to drive and park in many destinations.
If you are living in your RV full-time, you may want to get full protection for your RV with full-time RV insurance.
Types of trailer by towing vehicle
Types of trailer for cars
Not all cars are set up for towing, so double-check that your car has a tow hitch and is rated for towing before committing to a trailer. Even if you can tow a trailer, towing capacity for most cars will be limited to pop-ups and smaller conventional trailers like the "tiny trailers" and "teardrops trailers." Before you buy, find out the trailer's weight and add in the weight of additional gear — kitchen equipment, bikes, etc. — when calculating whether your car can tow the trailer you want.
Types of trailers for pickup trucks
Pick-up trucks are built to tow much heavier loads than cars, and they can handle most types of trailers without issue. If you're considering a fifth-wheel trailer, ensure that your pick-up has the necessary hitch since fifth-wheels don't attach to the typical tow point behind the truck. Whatever style you choose, make sure that your truck has enough towing capacity to pull the trailer. SUVs may also be a viable option for towing larger conventional trailers but might not be able to pull fifth-wheel trailers.
How to get the right insurance coverages for your trailer
Online
We'll ask about your RV and desired coverages, so you can get the right policy for you.
Get an RV insurance quote
Call a rep
You'll speak with a licensed representative who can help customize your quote.
Call 1-866-749-7436
Through an agent
If you want local advice, we'll connect you with a licensed, independent agent near you.
Find an agent online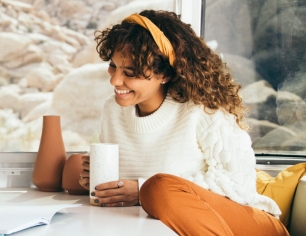 Hit the open road with RV insurance from Progressive