What are the best RVs for boondocking?
Boondocking, or camping off-grid with your RV, requires some special considerations as you won't have access to the facilities that a developed campground or RV park provides. And because you'll need to be completely self-sufficient, the best RVs for boondocking have off-road capability and solutions for power, water, and sewage for at least several days. Finding the right balance of those features will depend on your personal preferences and camping style.
4 min to read
How to choose the best RV for boondocking
Boondocking is fun because you can experience nature and because of how immersive it can feel. However, the rigors of this travel style can make it tricky to find the best travel trailers and motorhomes for boondocking. You'll need to weigh the following factors to find the right balance for you.
Size and height
Because boondocking requires you to reach remote areas, having a smaller, shorter RV can be helpful because they can handle uneven pavement or unpaved roads. Similarly, having a higher ground clearance — the distance between the ground and the lowest point on the chassis — makes it easier to get over obstacles or traverse irregular terrain.
Class A motorhomes aren't typically the best RVs for boondocking, especially if you want to get far away from the main road. Something shorter like a Class B or Class C motorhome are usually a better fit, as well as a travel trailer with off-road suspension. Trailers offer the added benefit of using the towing vehicle independently for supply runs without packing up your whole campsite.
When choosing an RV, it's important to understand how many people you can fit in an RV. If you're planning to travel alone or even RVing as a couple, a pop-up truck camper may also work since it offers lots of maneuverability — provided you can bring enough supplies with you. Learn more about the best RVs for couples.
Water and sewage
An adequate fresh water supply is one of the most important supplies for boondocking. You'll need it for drinking, cooking, washing, and bathroom use. Recommendations vary from 2-4 gallons per person per day, but you can also determine your RV's daily water usage beforehand for a more accurate idea of your needs.
An RV's water tank size is key to choosing an RV for boondocking because of the importance of adequate water when camping off the grid. With the freshwater tank, you'll need sufficient gray and black water tanks to dispose of wastewater and sewage. These systems are integrated into the RV and can be hard to upgrade, so give careful thought to how much water you'll need before you buy.
Unfortunately, bigger tanks often mean bigger RVs, so you'll need to balance the length of your RV and its capacity for water when choosing the best RV for boondocking.
Power and gas
In addition to water, you'll need to supply your own electricity and propane to power appliances and any other gear you want to use. The best boondocking travel trailers and motorhomes have either generators or solar panels and batteries to provide power. Solar power means you'll need less propane than if you plan to run a generator, but smaller RVs can hold fewer solar panels and fewer batteries, and this can conflict with size when determining the best RV trailer for boondocking.
Propane will power your heat, cooking equipment, and possibly other appliances (like AC or refrigerators) that draw too much power to run on solar alone. Like water tanks, built-in propane tanks can be difficult to upgrade or install down the road. Ensure your rig has an adequate propane reservoir or uses free-standing tanks that you can swap out.
When evaluating your propane needs, consider where and when you want to travel. You'll use a lot more gas when boondocking in cold climates since you'll need to run the heat more. Hot climates that necessitate AC have the same issue.
Determine RV usage and activities
If you want to relax and enjoy nature, most types of RVs can work as boondockers as long as they meet your water, power, and gas requirements. To pursue specific activities, you may need to consider RVs that suit those activities. For example, if your camp will serve as a home base for ATV trips, a toy hauler may be your best travel trailer for boondocking, even though it isn't as agile as some other, smaller types of trailers.
Found the right RV for boondocking? Insure it with Progressive
Go online
Customize your coverage to fit your RV and your unique needs.
Quote RV insurance online
Call us
Talk to a licensed representative about your coverage options.
Call 1-866-749-7436
Ask an agent
We'll connect you with a licensed, independent agent who can answer your questions about RV insurance.
Find an agent online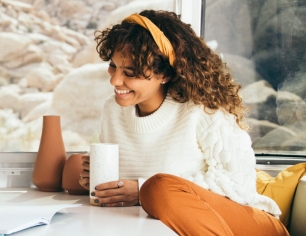 Hit the open road with RV insurance from Progressive