Maximum capacity for fitting or traveling in an RV
There are three types of motorhome RVs: Class A, Class B, and Class C. The number of people who can sleep comfortably in an RV varies by model within each class, but it's generally 4-8 people for Classes A and C, and 2-4 people for Class B. However, the number of people allowed to ride in an RV is usually limited by the number of seat belts within the RV.
3 min to read
RV passenger laws vs. RV maximum capacity
Whether you're thinking about buying an RV or renting an RV, you should know that the maximum sleeping capacity of the RV isn't necessarily the same as the number of people allowed to ride in the RV. RV manufacturers, dealers, and rental agencies usually list the sleeping capacity of their RVs prominently in their marketing materials. To find out how many seat belts the RV has, you usually have to dig deeper. The number of seat belts may be fewer than the sleeping capacity — particularly in older RV models.
How many people can travel in an RV?
The basic guideline is the number of people traveling in an RV should be limited to the number of seat belts. However, New Hampshire is the only state that doesn't require adults to wear a seat belt in any seat. As long as you have enough seat belts in the RV for passengers under age 18, you'd be within the law. As for the rest of the US and the District of Columbia (DC), laws vary for front and rear seats and passenger age restrictions. If you're taking a trip in an RV, check the laws in each state where you'll be traveling.
Before getting on the road, make sure you understand the guidelines for RV insurance. In many states, you're only required to carry bodily injury and property damage liability on your motorhome. However, you can choose from various RV insurance coverages that will differ depending on how you use your vehicle.
Are there exceptions to RV passenger laws?
Some states exempt RVs over a certain age from some of their seat belt laws. Check the laws of the states where you'll be driving your RV to see whether there are any exceptions.
What about passengers riding in 5th wheel trailers?
Most states prohibit passengers from riding in 5th wheel trailers or travel trailers for safety reasons. Some states allow it but may have specific rules to follow. Check with your state to understand the specific requirements.
Can you add seat belts to increase RV maximum capacity?
Some RVs can be customized to install additional seat belts. Check with the manufacturer or dealer for your options. RVs may be equipped so you can easily install an extra seat belt yourself. Otherwise, you can have them professionally installed.
Can you use the bathroom or kitchen while in a moving RV?
Unlike buses, where you can legally get up and move freely (although you're advised to spend as little time as possible without a seat belt), RVs are governed by seat belt laws. To use the bathroom, kitchen, or bedroom in your RV, you'll have to take off your seat belt, which means you could be violating that state's seat belt laws.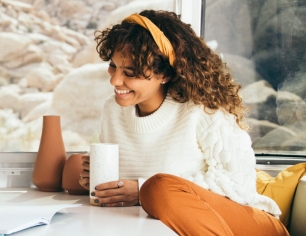 Hit the open road with RV insurance from Progressive