Steps to buying an RV
RVs come in all shapes and sizes. When buying an RV for the first time, start your search by thinking about what kind of motor home experience you want. Then set a budget, consider if you'd prefer a new or used vehicle, research different models, and determine whether you'll need a special license. When you're ready, meet with RV dealers and work to negotiate a fair price. And don't forget to look into insurance options before you hit the road in your new motor home.
4 min to read
How to buy an RV
Determine what you're looking for
When buying an RV for the first time, ask yourself questions to figure out what you want. Are you planning to live in your RV full time , or will it be used just for vacations? How many people are you looking to travel with? Is ample storage space important to you? Once you've worked out the answers, consider the three main types of motorhomes: Class A, Class B, and Class C motorhomes.
Class A RVs
Class A RVs are the largest and most luxurious RVs and often sleep up to eight people comfortably. They can come equipped with a full kitchen and bathroom, multiple bedrooms, and a living area. Class A RVs are the perfect option if you're looking to downsize your life and use the RV as your main home or if you want to be extra comfortable while traveling. Learn more about Class A motorhome insurance.
Class B RVs
These often look like vans on the outside but are outfitted like RVs inside. They're the smallest of the three RV types. Rather than a full kitchen, they often have a mini-fridge and hot plate, and instead of a full bathroom, there may be a small wet room with a toilet and showerhead. Class B RVs are ideal for camping and short-term trips for one or two people. Learn more about Class B motorhome insurance.
Class C RVs
These RVs are more compact versions of Class A vehicles. They can also have a full kitchen, bathroom, and bedroom, and they often have slide-out panels on the sides to make the interior feel more spacious when parked. Class C vehicles can commonly sleep up to six people. While Class A RVs usually have a large flat front like a bus, Class C models are shaped more like a regular truck, meaning there's less of a learning curve when you start driving. Learn more about Class C motorhome insurance.
Set a budget
It's a good idea to have a price range in mind before you start talking to RV dealers. Don't forget to consider other costs you'll incur after buying an RV, such as gas, maintenance, and furniture for inside. Used RVs are typically more budget-friendly, but new ones come equipped with the latest features and floor plans. Learn more about buying a used RV.
Research different RV models
Once you have an idea of what you want and need in an RV, start researching different models. Compare features and prices. Narrow your search down to a couple of RV models that you can view in person and take out on a test drive.
Verify what type of license you'll need
A regular driver's license will allow you to drive most RVs. However, you may need a special RV license if you purchase an especially large RV.
Consult RV dealers
There are a few main routes to buying an RV. You can go through a dealership that sells both new and used vehicles, check RV websites to find motor homes sold online, or visit an RV show. RV shows pop up across the country and are the best way to see a variety of RVs. Ask questions about your potential new ride, such as its maintenance history or tow capacity.
Negotiate for a good price
Put your negotiating skills into practice whether you're shopping for a new or used RV and whether you're buying an RV from a dealership or private seller. If possible, shop for your RV during a low season like late fall and winter. Fewer people buy an RV during these seasons, so you'll benefit from more negotiating power. The spring and summer months are the most popular times to shop for an RV, so you'll likely come across higher prices at these times.
Look into insurance options
RV insurance is required in nearly every states. In most states, bodily injury and property damage liability are the minimum requirements, but some require additional RV insurance coverages, such as personal injury protection or uninsured motorist coverage.
Comprehensive coverage isn't required in any state, but it's still beneficial to have. It protects you from non-collision issues that are out of your control, like vandalism, weather damage, theft, or a cracked windshield. Learn more about how RV insurance works.
Insure your new RV with Progressive.
Online
We'll ask about your RV and desired coverages, so you can get the right policy for you.
Get an RV insurance quote
Call a rep
You'll speak with a licensed representative who can help customize your quote.
Call 1-866-749-7436
Through an agent
If you want local advice, we'll connect you with a licensed, independent agent near you.
Find an agent online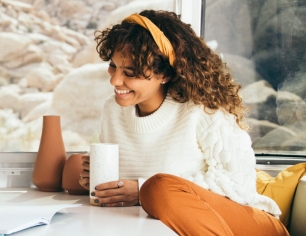 Hit the open road with RV insurance from Progressive