Does RV insurance cover awning or roof damage?
Awning damage to your RV is often covered by an RV insurance policy, though the details vary depending on your policy and insurer. Some providers may include it as standard on collision or comprehensive coverages. In other cases, awning damage can be included but subject to a different deductible than other claims. RV roof leaks and damage, however, are more straightforward – coverage is decided by the cause of the damage, and some providers offer special or extended protection for roof-related issues.
4 min to read
How does RV insurance cover awning damage?
Awnings are often protected by RV insurance. As with the roof, it's important to understand the cause of the damage to know how to proceed. For example, if your awning degrades over time due to long-term sun exposure, that may be considered wear and tear and would typically not be covered. However, if strong winds strip it off the side of the RV, comprehensive coverage may kick in and help with the repair.
Some providers offer special awning endorsements, and some policies have special conditions, like awning deductibles that differ from the deductible for other claims or only paying on the depreciated value of the awning. Check the details of your policy or consult your insurance agent to understand exactly how your policy covers your RV's awning damage.
How does RV insurance cover roof damage?
When an RV's roof is damaged, it's important to understand the source of the damage and your coverage. Not all damage is covered or is covered the same way. For example, if your RV's roof is damaged in a collision with another driver, your insurance must decide who's at fault. If the other driver caused the accident, their liability coverage (required by law in most states) should pay for the damages to your RV.
RV insurance policies commonly include collision coverage, too. It pays for damage to your vehicle resulting from a collision, regardless of fault, and can help pay the difference if the other driver's liability coverage isn't enough to pay for the damages associated with the accident or if you're at fault. Collision coverage can also pay for damage to your RV's roof if no other vehicles are involved, say, in the event you hit an overhanging ledge or tree branch.
Comprehensive coverage pays for non-collision damage that results from forces beyond your control. This coverage may help pay for damage to the RV's roof from a severe weather event or other covered peril. For example, if hail falls on the roof of your RV and damages the vehicle, comprehensive coverage can help pay to repair the damage.
Learn more about how RV insurance works and the common RV insurance coverages.
Does RV insurance cover roof leaks?
It depends. If the roof is damaged from an accident or severe weather and begins to leak, you may be covered if you can prove the leak results from the incident. However, a leak that develops after an accident that didn't cause obvious roof damage may require more proof to get coverage. RV roof leaks are often a result of caulking or sealants naturally degrading over time, and this kind of normal wear and tear is not typically covered by insurance.
However, some providers offer special roof protection, especially on newer RVs, that can cover roof leaks and other repairs, even when they result from wear and tear. These optional coverages may also pay for interior damage that results from the leak or offer other roof-related benefits.
Pro tip:
Performing regular cleaning and maintenance of your RV's roof can help you avoid leaks. If your RV is still relatively new and the roof has begun leaking, check your warranty. Depending on the vehicle's age and the nature of the leak, it may be backed by the manufacturer. Regardless of your RV's age, you should be following your manufacturer's guide to properly maintaining your roof regularly.
How can I detect a leak in my RV's roof?
Regular inspection and maintenance of the RV's roof can help you find leaks before they become severe or avoid leaks by identifying problem spots before they degrade. For RV roof leak detection, follow these tips:
Pay special attention to seams or areas where caulking or sealant has been applied.
Check around the RV's roof vents for leaking, as well as attachment points for extra gear, like bike racks or solar panels.
If any of the seals show obvious signs of wear or cracking, consider getting them looked at.
Check the inside of the RV, especially around joints, vents, or attachment points, for signs of interior water damage, which can indicate a leak.
How to get RV insurance
Online
We'll ask about your RV and desired coverages, so you can get the right policy for you.
Get an RV insurance quote
Call a rep
You'll speak with a licensed representative who can help customize your quote.
Call 1-866-749-7436
Through an agent
If you want local advice, we'll connect you with a licensed, independent agent near you.
Find an agent online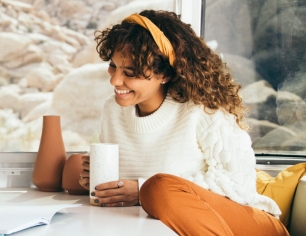 Hit the open road with RV insurance from Progressive