Does RV insurance cover water damage?
If you carry comprehensive coverage, which covers damage to your vehicle beyond your control, and your motorhome or travel trailer is damaged by water, your RV insurance policy may pay to repair or replace your RV, minus your deductible. You typically won't be covered if you don't have comprehensive coverage or the water damage to your RV is due to neglected maintenance.
4 min to read
When does RV insurance cover water damage?
Comprehensive coverage may pay for water damage that's out of your control. For example, if a tree falls and puts a hole in the roof of your RV and it rains inside your RV, comprehensive coverage may pay to repair the damage, minus your insurance deductible. Comprehensive coverage is optional, but if you lease or finance your RV, your lender will typically require you to have the coverage. Learn more about comprehensive coverage for your RV.
When comprehensive coverage won't cover water damage
RV ownership comes with an expectation of maintenance. If you neglect maintenance on your RV and water leaks in from a window, your insurance policy may not cover the damages. Here are some instances of water damage that often aren't covered:
Standard wear and tear
If you don't maintain your RV over time and suffer water damage during a storm, your insurance company may not cover it. You should be aware of damage along the seams of your RV, and be sure to store the vehicle beneath a UV-resistant cover when not in use. You'll want to possibly re-apply the roof sealant once a year to prevent RV delamination.
Freezing temperatures
Many insurance companies also exclude coverage for water damage caused by freezing temperatures. Beware of snow and ice buildup and other extreme conditions around your RV. Just as a pipe can burst inside a home, so too can a pipe burst in an RV.
Manufacturer defects
Many RV insurance companies also exclude damage caused by manufacturer defects. Most manufacturer defects will be found before significant damage can occur. If your RV has a manufacturer defect, take it back to the retailer or reach out to the manufacturer for details on how to seek repair.
Does RV insurance cover flooding?
Comprehensive coverage may cover water damage caused by flash floods and external sources of water for both recreational and full-time RV insurance policies. If your RV floods due to rising water levels or because of a catastrophic storm, your comprehensive coverage may pay to repair or replace your motorhome or trailer, minus your deductible.
If the flooding results from a burst pipe due to improper maintenance, however, your policy may not cover the damage. Maintaining the pipes in your RV is considered an aspect of routine maintenance and generally isn't covered by RV insurance.
Is mold damage covered by full time RV insurance?
Because mold can be prevented with regular cleaning and timely repairs, most insurance companies won't cover mold damage that can't be directly traced to a covered peril under the RV insurance policy. In rare instances, mold damage might be considered the result of water damage and fall under a covered peril. In the majority of cases, however, mold damage is usually seen as the result of neglect.
How to get comprehensive coverage for your RV
Online
We'll ask about your RV and desired coverages, so you can get the right policy for you.
Get an RV insurance quote
Call a rep
You'll speak with a licensed representative who can help customize your quote.
Call 1-866-749-7436
Through an agent
If you want local advice, we'll connect you with a licensed, independent agent near you.
Find an agent online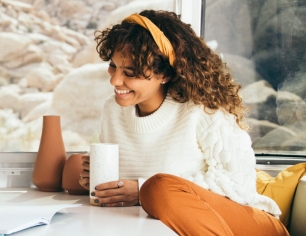 Hit the open road with RV insurance from Progressive