Does RV insurance cover delamination repairs?
Since proper maintenance can prevent delamination, RV delamination repair isn't usually an option offered by insurance companies. By the time the damage is noticed, it may be so severe that it's beyond repair.
2 min to read
What is delamination?
RV lamination is the outer covering that helps protect against weathering and damage. Delamination typically begins as small cracks in the RV's lamination. These cracks spread outward, resulting in the outer layer of fiberglass or gel coat separating from the substrate inner layer of lauan or plywood and Styrofoam underneath. It's a common issue faced by owners of aging RVs that have damage or bad seals, and generally won't be covered by RV insurance.
What causes RV delamination?
Here are some common reasons delamination occurs:
Water: If moisture gets into the space between the outer layer and the substrate, it breaks down the bonds that hold the layers together.
Normal wear and tear: The flexing of the RV structure can cause small stress cracks to appear in the body. If repaired quickly, these cracks don't typically pose a problem. However, if moisture penetrates the cracks, the integrity of the RV's structure can be severely compromised.
Neglect: Just as you would regularly check the oil levels or tire pressure on your vehicle, you need to check the integrity of the RV's structure from time to time.
How can you prevent RV delamination?
There are steps you can take to prevent delamination from occurring, such as:
Frequent inspections

Give the body of the RV a thorough examination every few months and look for these common signs:

Cracks
Tears
Sponginess
Water damage
Bubbles
Ripples
Creases
Hollow sounds

Resealing the seams

At least once every few years, you should reseal every seam. If you live in a particularly damp environment like the Pacific Northwest, it's best to inspect all seams a minimum of once every six months. Make sure to check the roof and all four sides of the RV, including all moldings, doors, vents, and exterior attachments. Keep in mind that household sealants won't do the trick. These sealants aren't conducive to the fiberglass exteriors of RVs. Talk with your local RV provider to find effective solutions and research proper, reliable sealants to prevent unnecessary damage.
By performing proper upkeep and maintenance, you can help protect your RV from delamination in the future. Check out these helpful tips for more information.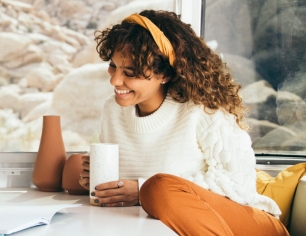 Hit the open road with RV insurance from Progressive