What is full-time RV insurance?
Full-timer RV insurance is a set of optional coverages that provides protection for those who use their RV as their permanent residence — typically defined as residing in a motorhome or travel trailer more than six months out of the year. With full-timers insurance, you're covered against liability, injuries, and certain losses that occur around your RV.
2 min to read
What is the difference between part-time and full-time RV insurance coverage?
A part-time or recreational RV insurance policy typically comes with the option of vacation liability coverage, which covers you for injuries or damages that occur in or around your RV during short trips. With full-time RV insurance, you receive broader RV coverages to protect you for a longer period of time. These coverages typically include:
Personal liability coverage
Personal liability insurance for full time RV living may pay for property damage and injuries you're responsible for due to an accident while parked.
Medical payments coverage
Medical payments coverage may cover medical expenses for those who are injured while near or in your RV.
Loss assessment coverage
Loss assessment coverage may pay for fees charged by an association to cover repairs to common areas or other parts of the property where your RV is parked. The rest of your coverages will be on par with a recreational RV insurance policy, including comprehensive and collision coverage for your RV. Just note that vacation liability is included with your full-timers RV coverage.
Learn more about RV insurance coverages.
How much does full time RV insurance cost?
The cost of RV full-time insurance varies based on the level and number of coverages you select. Your full-time RV insurance cost will typically be more than a recreational policy due to the additional liability protection you gain. However, adding full-timers coverage is worth the expense if your RV is your only home or your home for six or more months out of the year (a typical requirement to qualify). Learn more about our RV insurance discounts for additional savings.
Important note: If you file an RV insurance claim while using your RV as a permanent residence and you don't have full-time RV insurance, your insurer may deny your claim. This can vary based on the type of claim and situation.
How to get full-time RV insurance
Go online
Customize your coverage to fit your RV and your unique needs.
Quote RV insurance online
Call us
Talk to a licensed representative about your coverage options.
Call 1-866-749-7436
Ask an agent
We'll connect you with a licensed, independent agent who can answer your questions about RV insurance.
Find an agent online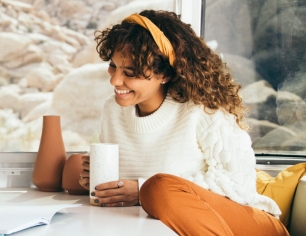 Hit the open road with RV insurance from Progressive