How much does RV insurance cost?
The average premium for a 12-month RV insurance policy at Progressive for 2022 was $573 for a travel trailer and $958 for a motorhome. Liability-only RV policies at Progressive start at just $125 per year.* The average RV insurance cost varies significantly based on numerous factors, including your type of motorhome or travel trailer, location, usage, and driving experience.
4 min to read
What impacts the cost of RV insurance?
The cost of RV insurance policies varies greatly due to the scope of RV types and classes, along with the typical components that influence your cost for motor vehicle insurance. Here are some notable factors affecting RV insurance rates:
Type, age, and condition
Motorhomes are generally more expensive to insure than travel trailers. Unlike travel trailers that are "pulled" by another vehicle, motorhomes are driven and therefor require RV liability coverage. Additionally, state-of-the art motorhomes will usually cost more to replace than most trailers, pop-up campers, truck campers, and fifth wheel trailers.
The largest type of RV, the class A motorhome, typically costs more for RV insurance than the smaller class C motorhome and class B camper van.
ExampleA new, luxurious motorhome will generally cost more to insure than an older utility trailer simply because of the comparative resale value.
Usage
If your RV is your permanent residence (you live in it six or more months out of the year), you may need to purchase additional coverages that protect you the same way a homeowners insurance policy would, including personal liability, medical payments, and loss assessment coverage. Learn more about full-time RV insurance.
If you use your RV recreationally, you may need to tell your insurer approximately how many days you use your motorhome or travel trailer per year. With some insurers, the more you use your RV, the higher your policy's premium.
Location
As with auto insurance, RV insurance rates depend on your state, region, and ZIP code. Highly populated areas mean more risk for motor vehicle accidents, which increases your RV insurance cost. Regions prone to catastrophic weather and motor vehicle theft may also be more expensive for RV insurance. Find out the RV insurance requirements by state.
Coverage selection
If you're financing your RV, lenders usually require RV comprehensive and collision coverage to protect your motorhome or travel trailer, which raises your policy's price. You can eliminate physical damage coverages on your motorhome to lower your rate, assuming your motorhome is paid in full. Note that all travel trailer policies must include comprehensive and collision coverages, even if you aren't financing your trailer.
Adding extra coverages like roadside assistance, vacation liability, and total loss replacement can be worthwhile, but will also up the cost of your RV insurance policy. Learn more about RV insurance coverages.
Driving experience
Handling a motorhome or towing a travel trailer is a much different experience than driving a standard automobile. Veteran RV operators generally pay less for RV insurance than inexperienced drivers.
Driving record
Most RV insurance companies check your driving record and price your RV policy accordingly. A clean motor vehicle report can help you earn a more competitive rate and, depending on the insurer, discount opportunities.
Claims history
While RV insurance is designed to be utilized in case your motorhome or travel trailer is damaged or you're at fault in an accident, too many claims could indicate to your insurer that you're a risk on the road. Drivers with a history of motor vehicle insurance claims will typically pay more for RV insurance.
How can I get the cheapest RV insurance?
If your motorhome is paid in full, and you don't mind paying out of pocket if your RV is damaged, choosing a liability-only policy can be an effective cost-cutting measure. If you're insuring a travel trailer or require physical damage coverages for your motorhome, consider increasing your comprehensive and collisions deductibles in order to decrease the cost of your RV insurance policy.
To help you save even more on the cost of RV insurance, Progressive offers tons of discounts such as:
Multi-policy: Save when you combine RV insurance with a Progressive home, auto, renters, motorcycle, or boat policy.

Responsible driver: No accidents or violations in the past three years? We'll add a discount to your policy.

Original owner: If you're the original owner of your motorhome or travel trailer, we'll apply a discount if you carry comprehensive and collision coverage on your policy.

Claim-free renewal: No at-fault claims results in another discount at the time of your policy renewal.
Note that discount availability can vary by state. See more RV insurance discounts.
How to get customized RV insurance coverage
Online
We'll ask about your RV and desired coverages, so you can get the right policy for you.
Get an RV insurance quote
Call a rep
You'll speak with a licensed representative who can help customize your quote.
Call 1-866-749-7436
Through an agent
If you want local advice, we'll connect you with a licensed, independent agent near you.
Find an agent online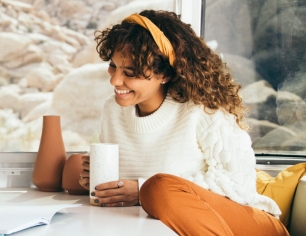 Hit the open road with RV insurance from Progressive