RV insurance requirements by state
Wondering what states require RV insurance? While the specifics of RV insurance requirements differ from state to state, most states require — at a minimum — RV liability insurance for recreational vehicles that have a motor and are self-powered. Before you hit the road in your camper, travel trailer, or motorhome, learn more about what your state requires and how Progressive can meet your needs with affordable, customized policies and discounts.
3 min to read
Common RV insurance coverages and requirements
Most states distinguish between motorhomes (e.g., Class A, Class B, and Class C) and other kinds of RVs (e.g., travel trailers, fifth wheels, toy haulers, and more). Motorhomes — as the name implies — have a motor and can be driven independently. Trailer-type RVs require another vehicle to tow them. Because you drive your motorhome like a car, you'll usually need to carry liability insurance that meets the state's minimums for auto insurance coverage. On the other hand, the towing vehicle's liability policy usually covers trailer-type RVs.
Even when not required by law, RV insurance offers many coverages that benefit the RV owner, not all of which are available through the policy of the towing vehicle. Some coverages are similar to an auto policy but cover your RV specifically, such as:
Liability insurance: All motorhome policies include liability coverage that meets the state's minimums, even if a towing vehicle's policy protects your RV. RV liability coverage pays for damage you cause others.
Comprehensive coverage: Comprehensive coverage protects your RV against damage from unpredictable outside forces like natural disasters, theft, and vandalism.
Collision coverage: Collision coverage can pay for damages to your RV when it's involved in an accident (with other vehicles, objects, or even rollovers that affect only the RV itself). Learn more about RV collision and comprehensive coverage.
Other RV coverages
Other RV coverage options are designed specifically for the needs of RV owners, including:
Replacement cost/personal effects: This coverage protects the personal property that makes your RV feel like home, including cell phones, laptops, cooking equipment, sporting gear, and more.
Roof Protection Plus: Coverage for damage caused by wild animals and pests like rodents and birds.
Full-time RV coverage: Special policies are available for people who use their RV as their primary residence and live in it for more than six months a year. Full-time RV coverage policies typically offer a mix of coverages found on traditional RV policies and homeowners or renters insurance policies for those who primarily live in their RV.
There are many more optional coverages to offer you peace of mind no matter what kind of RV you have. Get more information about all the different RV insurance coverages available.
RV and motorhome insurance rates by state
Many factors affect the cost of RV insurance. These factors include your age, driving history, how often you travel in your RV, and the specific coverages and limits you select. Use our RV insurance calculator before getting a quote or learning more about factors that affect RV insurance pricing.
Discounts on RV insurance coverage
Whether you're purchasing a bare-bones policy to meet state minimums for RV liability insurance or a full-time RV insurance policy with all the add-ons to protect your home on the road, Progressive can help you save. We offer customized policies and discounts in most states, including:
Multi-policy: Bundle RV insurance with other policies like auto or homeowners and save.
Original owner: You'll pay less if you're the motorhome's first owner.
Quote in advance: Get a quote before you buy and save.
Claim-free renewal: Get a discount automatically when you renew your policy if you haven't made any claims.
Learn more about all of our available RV insurance discounts.
How to get RV insurance in your state
Online
We'll ask about your RV and desired coverages, so you can get the right policy for you.
Get an RV insurance quote
Call a rep
You'll speak with a licensed representative who can help customize your quote.
Call 1-866-749-7436
Through an agent
If you want local advice, we'll connect you with a licensed, independent agent near you.
Find an agent online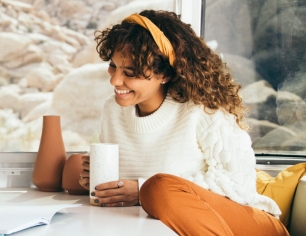 Hit the open road with RV insurance from Progressive