Minnesota RV insurance
No matter whether you're going on a short vacation, or you live in your RV full-time, you'll want to be sure you have the coverage required to comply with Minnesota state law and keep yourself and your possessions protected. The coverage you need will also depend on the type of RV you own.
5 min to read
What are Minnesota's RV insurance requirements?
Minnesota requires all automobiles, including all Class A, B, and C motorhomes, to carry liability insurance. If a vehicle is capable of moving under its own power, it must meet the liability requirements. Minnesota requires:
Minimum BI/PD Limits: 30/60/10
Minimum UM/UIM Limits: 25/50
Minimum PIP Limits: $40,000 ($20k Medical + $20k Economic Loss)
This type of coverage only applies to motorhomes. If you have a travel trailer, you aren't required to cover it through its own liability insurance; instead, the policy covering the towing vehicle will extend to the trailer in the event it causes damage in an accident.
What's included in a Minnesota RV insurance policy?
Bodily injury and property damage liability coverage
Liability coverage is required by law in almost every state. Bodily injury liability insurance may cover medical expenses to others if you're at fault in a covered incident. Property damage liability coverage helps pay the repair or replacement costs of another person's property if you damage it. Every state has minimum coverage amounts that are required, but you can choose to carry higher coverage.
Comprehensive and collision coverage
Comprehensive and collision insurance may pay the cost of repairs for damage caused to your RV rather than another person's vehicle. Although comprehensive and collision coverages are optional, if you financed your vehicle, your lender might require a certain amount of coverage until the loan is repaid.
Collision coverage may cover damage incurred during a crash with another vehicle or object, such as a large pothole or a tree. It may also pay for single-vehicle accidents that don't involve another person.
Comprehensive coverage may cover damage caused by circumstances outside of your control, such as theft, vandalism, fire, or severe weather damage.
Underinsured/uninsured motorist coverage
If you're involved in an accident with another person that doesn't have sufficient insurance coverage to pay for damages, underinsured or uninsured motorist coverage will help pay the repair costs, as well as medical expenses, lost wages, and more.
What if I live in my RV full-time?
If you are living in your RV full-time, you might want to consider a bit more protection than is offered in a standard RV policy. Full-time RV insurance policies carry many of the same coverages but also have a few notable differences, including, but not limited to:
Personal liability: Personal liability coverage may pay for any damage or injuries you're responsible for while you're parked. This differs from a recreational policy, which only covers these damages while you're driving the RV.
Medical payments: Medical payments coverage may help pay medical costs for those injured in or around your RV while parked.
Loss assessment: Some RV parks charge fees for repairs. Loss assessment coverage may help cover these expenses.
Other RV coverages available in Minnesota
There's a long list of Progressive RV insurance coverages available to help suit your needs, including, but not limited to:
Total loss replacement helps to cover the full replacement cost of a new RV if it's totaled in a covered event, provided it's less than five years old. If it's older than that, the coverage pays what's listed on your policy.
Roadside assistance pays to transport your RV to the nearest repair shop.
Replacement cost/personal effects pays the repair or replacement cost of personal belongings in the RV if they're lost in a covered incident.
Emergency expenses can pay up to $750 for hotel and travel costs if your RV is disabled over 50 miles from home. You can choose to increase this coverage to $2,000 for an additional fee.
Pet coverage covers up to $1,000 in veterinary expenses if your four-legged friend is injured in a covered accident.
Pest Damage Protection℠ can help pay for repairs when a wild animal like a bird or raccoon damages your RV.*
Roof Protection Plus® can pay to replace or repair the damaged roof of your motorhome, even if the damage is the result of normal wear and tear*.
Learn about all our available RV insurance coverages.
How much is RV insurance in Minnesota?
Rates for RV insurance in Minnesota are based on multiple factors, including:
Coverage selection: The types of coverage you choose will affect your rate and often increase your premiums.
Type, age, condition: A newer, larger RV typically will be more expensive to insure than a smaller, older model, and motorhomes are almost always more costly to cover than travel trailers.
Location: Your geographic location, weather conditions, and similar factors can either raise or lower the cost of your insurance.
Learn more about how RV insurance rates are calculated.
Pro tip:
Optional coverages might raise prices but can protect you against unexpected events.
How can I get lower rates for RV insurance in Minnesota?
Lower your cost for Progressive RV insurance in Minnesota with the following discounts:
Homeowners: You can receive a discount just for being a homeowner.
Prompt payment: Make your payment on time every month, and you might find yourself paying less.
Responsible driver: If you've had no accidents or moving violations for the last three years, you can save.
Quote in advance: Get a quote for RV insurance at least one day before the start of your policy to reduce the amount you pay.
Find out more about RV insurance discounts.
How to get Minnesota RV insurance
Online
Customize your coverage to fit your RV and your unique needs.
Quote RV insurance
Call a rep
You'll speak with a licensed representative who will guide you through everything.
Call 1-866-749-7436
Through an agent
Connect with a licensed, independent agent near you.
Find an agent in Minnesota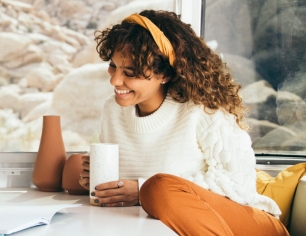 Hit the open road with RV insurance from Progressive