Minnesota car insurance
North Star State drivers trust Progressive for dependable protection behind the wheel. With customized coverages and discounts, we specialize in reliable and affordable Minnesota car insurance for residents who live in the Land of 10,000 Lakes.
3 min to read
What are the Minnesota car insurance laws?
To meet Minnesota auto insurance requirements, drivers need liability coverage limits of at least:
$30,000 in bodily injury per person
$60,000 in total bodily injury per accident
$10,000 in property damage per accident
When considering liability limits, take your overall net worth into account. You can choose higher limits than those required in Minnesota for added protection.
Additional Minnesota auto insurance minimum coverages
Minnesota also requires personal injury protection (PIP) and uninsured/underinsured bodily injury coverage (UM/UIM BI) with the following minimum limits:
PIP: $40,000 ($20,000 for medical expenses, 20,000 for economic reasons such as lost wages)
UM/UIM BI: $25,000 per person, $50,000 per accident
PIP covers your medical costs, as well as lost wages and death benefits, and pays out even if you're at fault. UM/UIM BI pays for medical expenses for you and your passengers if you are hit by a driver with little or no insurance.
Comprehensive and collision coverage protect your vehicle
Most lenders have specific insurance requirements for leased cars and financed cars, including coverages for physical damage. And unless your vehicle holds little value, it's wise to add them. Comprehensive and collision pay for the repair or replacement of your car if it's in an accident, gets stolen, or is otherwise damaged as a result of a covered incident.
With Progressive's Name Your Price® Tool, you tell us how much you want to pay — then we'll show you options that fit your desired price. See more on our Name Your Price Tool.
How much is Minnesota auto insurance?
In 2020-2021, a Progressive auto liability-only policy (single driver/single car) in Minnesota cost an average of $89 per month.* Your rate can vary based on a number of factors, including your driving history and ZIP code, plus the limits and coverages you choose.
Can I save more through discounts?
Yes. Progressive offers a range of discounts on your Minnesota car insurance, such as:
Residence insurance
Multi-policy
Five-year accident-free
Online quote
Distant student
Teen driver
Paperless
Protect your most two valuable assets — your home and your car — by bundling your auto and homeowners insurance in Minnesota.
Find more auto insurance discounts.
Pro tip:
The Progressive Snapshot® discount program personalizes your rate based on your driving habits. The safer you drive, the more you'll save. See more on Snapshot.
Facts and figures about driving in Minnesota:
Minnesota is one of only a handful of states that require bodily injury and property damage liability, personal injury protection, and uninsured/underinsured motorist coverage.

In 2019, Minnesota enforced stricter driving laws for hands-free driving and keeping slow drivers out of the left lane on their freeways.
How to get car insurance in Minnesota
Go online
Customize your policy's coverages, limits, and deductibles.
Quote auto insurance
Call us
Talk to a licensed representative who will guide you through every step of the process.
Call 1-866-749-7436
Ask an agent
Get expert advice from an independent agent near you.
Find an agent in Minnesota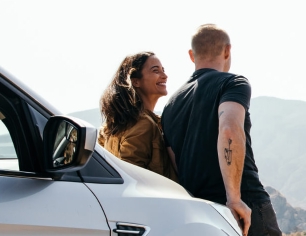 Quote car insurance online or give us a call