What is RV comprehensive and collision coverage?
Comprehensive and collision are two types of coverage that expand your RV insurance policy to cover physical damages to your RV. Comprehensive protects against events outside your control — like theft, weather related issues, or hitting an animal— while collision covers repairs caused by collisions with other vehicles or objects. Comprehensive and collision coverage are typically mandated by your lender if you lease or finance your RV.
4 min to read
Is RV comprehensive and collision coverage required?
Comprehensive and collision are not legally required for motorhomes and are optional coverages if you own your RV in full. However, most lenders require comprehensive and collision coverage if you finance or lease your motorhome or travel trailer. If you hold the title or pay off your vehicle you can then decide to drop both coverages on your motorhome or travel trailer policy.
How does RV comprehensive and collision work?
If your RV is damaged, your policy's comprehensive and collision coverage may pay to repair or replace your RV, less the amount of your deductible. Choosing a higher comprehensive and collision deductible can lower the cost of your RV policy.
What's the difference between RV comprehensive and collision coverages?
The main difference between comprehensive and collision coverage for RVs comes down to what caused the damage. Collision coverage can pay for damage to your motorhome or trailer from collisions with vehicles or objects, such as a fence, tree, or guardrail. Collision coverage may include hit-and-run and one vehicle accidents.
Comprehensive coverage can safeguard your motorhome or trailer from events beyond your control, including hail, high winds, lightning, fire, vandalism, theft, hitting an animal, and broken glass that isn't the result of a collision. Learn more about RV insurance coverages, what RV insurance covers and how RV insurance works.
Is RV comprehensive and collision coverage worth it?
If you don't have a lender requiring you to carry comprehensive and collision, the decision comes down to your finances and your risk tolerance. Comprehensive and collision coverage for your motorhome will raise your monthly premium, so ask yourself whether it's more important to pay less for RV insurance each month or to have coverage for a potentially larger expense down the road.
Other considerations would be the value of your RV, how much you can afford to pay out of pocket for repairs, and how often you use the RV. More valuable RVs stand to lose more in value when damaged and tend to cost more to repair. The more yours is worth, the more sense it might make to protect it.
How to get customized RV coverage
Online
We'll ask about your RV and desired coverages, so you can get the right policy for you.
Get an RV insurance quote
Call a rep
You'll speak with a licensed representative who can help customize your quote.
Call 1-866-749-7436
Through an agent
If you want local advice, we'll connect you with a licensed, independent agent near you.
Find an agent online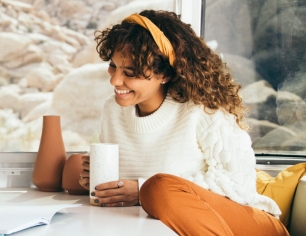 Hit the open road with RV insurance from Progressive