Montana RV insurance
Enjoy RV life in Montana and protect your motorhome or trailer with customized and affordable RV insurance coverage from Progressive. Whether you're a weekend RVer or use your RV as your permanent residence, Progressive can tailor a policy to your unique needs.
5 min to read
What are Montana's RV insurance requirements?
For motorized RVs, including Class A, Class B, and Class C motorhomes, the requirement for RV insurance in Montana is that you must carry at least the same minimum liability coverage as you would on a car:
$25,000 in bodily injury per person

$50,000 in total bodily injury per accident

$20,000 in property damage per accident
Travel and utility trailers, on the other hand, don't require liability coverage since the towing vehicle's driver must carry liability coverage on their vehicle's policy. However, comprehensive and collision coverage, while not required by law, can protect your motorhome against physical damage.
What would an RV insurance policy cost you? Get a free online quote to find out. We offer liability policies for as little as $125/year.*
What's included in a Montana RV insurance policy?
Bodily injury and property damage liability coverage
Bodily injury and property damage liability coverage can cover if you're liable for another driver's medical bills or repair expenses. There are minimum coverage limits, but you may wish to consider higher limits to protect your assets.
Comprehensive and collision coverage
Lenders may require collision and comprehensive coverage for your RV as part of your financing agreement.
Comprehensive coverage can pay for the repair or replacement of your RV when events beyond your control, like vandalism, extreme weather, fire, and animal collisions, damage your vehicle.
Collision coverage can pay for damage resulting a collision with another object, like a vehicle, tree, fence, or guardrail.
What if I live in my RV full-time?
If you live in an RV most or all of the time, you may need more protection than what a standard Montana RV insurance policy offers. Full-time RV insurance policies are similar to standard RV policies, but have a few essential differences:
Medical payments: Like medical payments coverage on a homeowners or renters policy, this coverage can pay for medical bills if someone gets hurt in your RV or the area around it.

Personal liability: The required minimum liability coverage usually only protects your RV while you're driving. If you live in your RV, full-timers coverage can pay for damage or injuries you cause to others while the RV is parked.

Loss assessment: Coverage that can pay for costs to repair the property where your vehicle is parked.
Other RV coverages available in Montana
In addition to the coverages mentioned above, you can customize your Progressive RV insurance with:
Pet coverage can pay for up to $1,000 in veterinary expenses if your pet is injured in a covered accident.
Replacement cost/personal effects can help pay to repair or replace belongings in the RV that have been lost or damaged during a covered incident.
Total loss replacement pays for the cost of a brand-new RV if yours is totaled in a covered incident.
Pest damage protection can help pay for repairs when a wild animal like a bird or raccoon damages your RV.*
Emergency expense coverage can pay for travel and hotel costs if your RV is inoperable due to a covered event when you're more than 50 miles from home.
Roadside assistance can pay for a tow to the nearest repair shop if your RV gets a flat tire or otherwise breaks down.
Roof Protection Plus® can pay to replace or repair the damaged roof of your motorhome, even if the damage is the result of normal wear and tear.**
Learn about all our available RV insurance coverages.
How much is RV insurance in Montana?
Montana RV insurance policy prices are determined by many factors, such as:
Claims history: Your history of making insurance claims can affect your rates.

Type and model: Bigger, newer RVs are generally more costly to insure than older, smaller ones. Motorhomes are usually more expensive to insure than travel trailers.

Use: The more you use your RV, the more you're likely to pay to insure it.
Pro tip:
From pop-up trailers to Class C motorhomes and everything in between, we cover all kinds of RVs. Get a pop-up trailer insurance quote online from us.
How can I get lower rates for RV insurance in Montana?
You may be able to lower the cost of your RV policy with our discounts, such as:
Original owner: If you're the vehicle's first owner, you'll pay less to insure it.

Accident-free: A clean driving record for the last three years can lower your premium.

Homeowner: Owning a home, condo, or single- or double-wide will lower your rates even if you don't insure that home with Progressive.

Multi-policy discount: Bundling multiple Progressive policies can help you save.
Online
Customize your coverage to fit your RV and your unique needs.
Quote RV insurance
Call a rep
You'll speak with a licensed representative who will guide you through everything.
Call 1-866-749-7436
Through an agent
Connect with a licensed, independent agent near you.
Find an agent in Virginia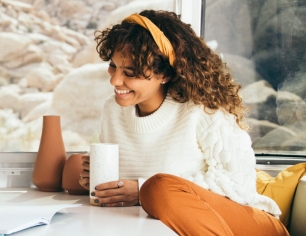 Hit the open road with RV insurance from Progressive