Iowa RV insurance
From the mighty Mississippi to the banks of the Big Sioux, from rolling prairies to dense woodland, Iowa has something special for anyone who loves to travel or spend time outdoors. Before you hit the road in your RV, though, it's worth considering protection with insurance. Iowa requires RV insurance for many types of recreational vehicles, and even if it's not required by law, RV insurance is a great way to protect your investment as you travel the Hawkeye State. Learn more about RV insurance in Iowa.
5 min to read
What are Iowa's RV insurance requirements?
Because motorhomes are self-propelled, they follow the standard rules for insuring cars and other motor vehicles. That means if you have a Class A, Class B, or Class C motorhome, you'll need an RV policy with liability coverage that satisfies the state's minimum coverage limits:
$20,000 in bodily injury per person
$40,000 in total bodily injury per accident
$15,000 in property damage per accident
Trailer-type RVs, including fifth wheels, pop-ups, and toy haulers, are covered for liability by the auto policy on the vehicle that is towing the trailer. Owners of travel trailers should still consider an RV policy, though, if you want to cover physical damage to your travel trailer.
Get RV insurance from Progressive for as little as $125/year.* Design your policy and get an easy online quote today!
What's included in an Iowa RV insurance policy?
Bodily injury and property damage liability coverage
Liability coverage can pay for the damage you cause when you're at fault for an accident. Bodily injury liability coverage may pay for medical bills when you injure someone, and property damage can cover damage to someone else's property.
While Iowa has minimum liability limits, you may need more than the minimum to better protect your assets. If you cause an accident and you don't have enough coverage to pay for the damages and injuries you caused, you'll have to cover the difference out of pocket.
Comprehensive and collision coverage
Comprehensive and collision coverage aren't required by law but are generally an obligatory part of most financing agreements. If you own your RV outright, you can choose whether to carry comprehensive and collision.
Comprehensive coverage can pay for repairs when forces beyond your control damage your RV, including theft, vandalism, animal collision, severe weather, fire, and glass breakage.
Collision coverage pays to repair damage from collisions, even if you were at fault for the accident. It covers collisions with other cars on the road, parked cars, fences, guardrails, and other objects.
What if I live in my RV full-time?
If your RV is your primary residence (you live in it more than six months a year), you can benefit from a full-time RV insurance policy. Full-timers Iowa RV insurance combines the coverages of a standard recreational policy with the following:
Personal liability: Full-time policies can cover you when you're responsible for damage or injuries when the RV is parked – recreational policies only cover liability while you're operating the RV.
Medical payments: Pays for medical bills when someone injures themselves in or around your RV, even if it's parked.
Loss assessment: Full-time policies provide coverage for fees from your RV association, like cleaning up and restoring common areas damaged by severe weather.
Other RV coverages available in Iowa
Other coverages you can add to your Progressive Iowa RV insurance policy include:
Total loss replacement can pay for a brand-new RV if your old one is declared a total loss after a covered incident.
Roadside assistance pays to tow your RV to a qualified mechanic if it's disabled on or near the road.
Replacement cost/personal effects protects personal property in the RV, including cell phones, camera gear, sports equipment, and more.
Emergency expense provides as much as $750 to cover travel and hotel expenses if a covered event leaves your RV inoperable when you're far from home.
Pet coverage can pay vet bills up to $1,000 if your pet is hurt in a covered event.
Pest damage protection pays to repair wildlife damage from pests like birds and raccoons.**
Roof Protection Plus® pays to repair or even replace the roof on qualifying RVs, even for normal wear and tear.**
Find out more about optional RV insurance coverages.
How much is RV insurance in Iowa?
Rates for Iowa RV insurance are affected by many variables, such as:
Type and model: More expensive RVs often cost more to insure since they usually cost more to repair or replace.
Claims history: Your history of making insurance claims can affect your rates.
Use: The more you use your RV, the more you can expect to pay to insure it.
Learn about how RV insurance costs are calculated.
Pro tip:
Delamination is a common problem that isn't covered by insurance. Prevent delamination by re-sealing seams and inspect your RV often. Learn more about RV insurance and delamination repairs.
How can I get lower rates for RV insurance in Iowa?
Iowa RVers may save with Progressive discounts, such as:
Multi-policy: Pay less if you have multiple Progressive policies.
Pay in full: Customers who pay up front pay less.
Continuous insurance: Get a discount if you're already insured when you start with Progressive.
Homeowner: Get a discount for owning a home, even if you don't insure it with us.
See all of the RV insurance discounts we offer.
How to get Iowa RV insurance
Online
Customize your coverage to fit your RV and your unique needs.
Quote RV insurance
Call a rep
You'll speak with a licensed representative who will guide you through everything.
Call 1-866-749-7436
Through an agent
Connect with a licensed, independent agent near you.
Find an agent in Iowa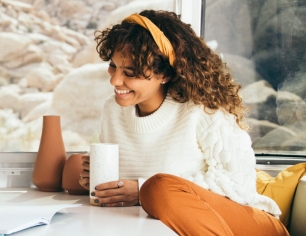 Hit the open road with RV insurance from Progressive