Indiana RV insurance
The Hoosier State has long been known as the RV capital of the world since it's home to many of the best-known brands' production lines. But regardless of whether you live in Elkhart or Indianapolis, you're going to need insurance if you're planning to travel in an RV. Indiana requires it for many RVs, and it's worth considering even for RVs that are exempt from the state's minimum coverage law. Learn more about Indiana RV insurance below.
5 min to read
What are Indiana's RV insurance requirements?
Like most states, Indiana divides RVs into broad categories based on whether the RV can be driven under its own power. RVs that have an engine and can be operated independently are called motorhomes, and they need to meet the same basic insurance requirements as a car. If you own a Class A, Class B, or Class C motorhome, you'll need Indiana RV insurance with coverage of at least:
$25,000 in bodily injury per person
$50,000 in total bodily injury per accident
$25,000 in property damage per accident
In addition to minimum liability coverage, all RV insurance policies in Indiana must offer uninsured/underinsured motorist coverage that meets the same minimums as liability. The coverage isn't required by law, but it's included in the policy unless you specifically reject it in writing.
If your RV is a trailer – like a fifth wheel, travel trailer, or pop-up – rather than a motorhome, you don't have to buy a separate policy for it because any damage it causes would be covered by the liability coverage of the towing vehicle. However, driving with a trailer is riskier than driving without one, and trailer accidents can quickly become expensive. Having an RV policy offers more protection and can provide coverages that the policy of the towing vehicle does not provide.
Our RV liability policies start at just $125/year*. Customize a policy and see your price for RV insurance with an online RV insurance quote!
Indiana RV insurance coverages
Bodily injury and property damage liability coverage
Liability coverage protects you financially by paying for damage you cause when you're responsible for an accident. Bodily injury coverage pays for medical bills if you injure someone, and property damage covers damage to personal property that belong to others. It can also pay legal fees related to an accident.
The coverage limits required by law are minimums, and most insurance companies offer higher limits as well. A policy with higher limits will likely cost more each month but offers better protection if you cause an accident. You may want to consider higher limits if you can afford them, especially for RVs, since damages from a large vehicle tend to add up quickly. Try to get limits that adequately protect your assets.
Comprehensive and collision coverage
Comprehensive and collision coverage aren't mandated in Indiana, but lenders nearly always require that you carry them while you're making payments on the vehicle.
Comprehensive coverage pays for repairs when your RV is damaged by forces you can't control, including vandalism, theft, fire, natural disasters, and collisions with wildlife.
Collision coverage pays for repairs when your car is damaged in a collision, including collisions with other vehicles, and objects like trees or road signs.
What if I live in my RV full-time?
If you live in your RV most of the time (more than six months a year), you should consider a full-time RV insurance policy. This kind of RV insurance is tailored for full-timers with a blend of typical RV coverages and additional coverages similar to those found in homeowners insurance. This blend better protects an RV that functions as both a vehicle and a primary residence. Important features include:
Personal liability: Full-time policies offer personal liability coverage that protects you if you cause damage or an accident while the RV is parked
Medical payments: Medical payments coverage may pay medical bills if guests are injured in or near your RV
Loss assessment: Full-time insurance also covers association costs, like if your RV association requires members to help pay for damage to common areas
Other RV coverages available in Indiana
In Indiana, our RV insurance policies can be customized with lots of coverage options, including:
Total loss replacement coverage can pay for a brand-new RV if yours is totaled in an incident covered by your policy.
Roadside assistance can cover the cost of getting your RV to a mechanic if you're disabled on or near the road.
Replacement cost/personal effects provides coverage for property in the RV, such as camping gear, laptops, cell phones, and more.
Emergency expense protects you with up to $750 for hotel and travel expenses if your RV is out of commission and you're more than 50 miles from home.
Pet coverage pays up to $1,000 for vet bills if they're injured in a covered incident.
Pest Damage Protection℠ pays to repair your RV when pests like mice or birds damage it.**
Roof Protection Plus® can pay to repair or replace the roof on qualifying RVs, even when the problem results from normal wear and tear.**
Find out more about available RV insurance coverages.
How much is RV insurance in Indiana?
Rates for Indiana RV insurance may vary based on factors such as:
Type and model: Bigger, newer, more expensive RVs typically cost more to insure. For example, state-of-the-art motorhomes will carry a higher premium than small pop-ups.
Claims history: The number of claims you make can affect your rate.
Use: People who travel frequently or take long trips will pay more than those who use their RV less.
Get more information about how RV insurance rates are calculated.
Pro tip:
Fifth wheel trailers are one of the most popular types of RVs, thanks to their compromise of size and features. If you've got a fifth wheel or are considering one, find out more about fifth wheel trailer insurance.
How can I get lower rates for RV insurance in Indiana?
Lower your cost for RV insurance in Indiana with the following Progressive discounts:
Responsible driver: Three years of accident- and violation-free driving will get you a lower rate
Pay in full: Pay your whole policy upfront, and we'll give you a discount
Paperless: Choose electronic documents and save
Multi-policy: Pay less when you bundle multiple Progressive policies
See more of our available RV insurance discounts.
How to get Indiana RV insurance
Online
Customize your coverage to fit your RV and your unique needs.
Quote RV insurance
Call a rep
You'll speak with a licensed representative who will guide you through everything.
Call 1-866-749-7436
Through an agent
Connect with a licensed, independent agent near you.
Find an agent in Indiana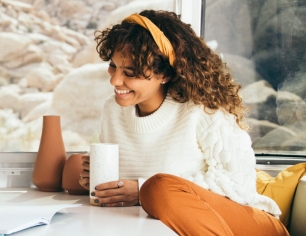 Hit the open road with RV insurance from Progressive