RV insurance in Michigan
Whether you're camping alongside Lake Michigan or exploring Roscommon State Forest, Progressive has you and your RV covered for whatever adventures await. We'll help you get the right coverages on your Michigan RV insurance policy to keep the good times rolling.
5 min to read
What are Michigan's RV insurance requirements?
Michigan requires RV insurance for motorhomes that includes property protection insurance, personal injury protection, and liability coverage. Your liability coverage must have limits of at least:
$50,000 in bodily injury coverage per person
$100,000 in total bodily injury per accident
$10,000 in property damage per accident
Since travel trailers are towed rather than driven, your auto policy's liability coverage will cover you for any damage or injuries you cause with your trailer. Having a separate travel trailer insurance policy is worth considering so you can protect your trailer from physical damage with comprehensive and collision coverage.
RV insurance doesn't have to break the bank. We offer RV liability insurance policies for as little as $125/year.* Get an RV insurance quote online for your motorhome or travel trailer.
What coverages are available on a Michigan RV insurance policy?
Bodily injury and property damage liability coverage
Bodily injury and property damage liability coverage is included with RV insurance for motorhomes. It can pay for injuries or property damage you cause to others. Liability coverage can also cover your legal fees if someone files a lawsuit against you.
Comprehensive and collision coverage
Comprehensive and collision can pay for damage to your RV, regardless of who caused it. This type of coverage isn't required by the state, but if you financed your RV then your lender may require you to carry comprehensive and collision coverage until the loan is repaid.
Comprehensive coverage protects against damage caused by events outside your control, such as a collision with a wild animal or someone breaking into your RV. This coverage protects your RV even when it isn't in use or is stored for the winter.
Collision coverage pays for the repair or replacement of your RV if it's damaged in a crash, whether with another motorist or an object, such as a tree or a road sign.
What if I live in my RV full-time?
Many people live in their RVs full-time, which brings greater risks. Full-time RV insurance in Michigan carries the same coverages as recreational policies, but with a few key differences:
Personal liability: Typically, personal liability coverage only pays for injuries and damages caused while driving. A full-time RV policy extends this coverage to while the RV is parked.
Medical payments: If someone is injured in or around your RV, medical payments coverage can pay for their medical expenses.
Loss assessment: If you're charged a fee for repairs to a common area or other parts of where you park your RV, loss assessment coverage can help mitigate the cost.
Other RV coverages available in Michigan
There's a long list of RV insurance coverages available from Progressive to help suit your needs, including:
Pet coverage pays up to $1,000 in vet bills if your pet is hurt in an accident.
Pest damage protection can help pay for repairs when a wild animal, like a bear or raccoon, damages your RV.**
Roof Protection Plus® can pay to replace or repair the damaged roof of your motorhome, even if the damage is the result of normal wear and tear.**
Total loss replacement can pay for a brand-new RV if yours is totaled in a covered accident.
Roadside assistance pays the cost of a tow if you get a flat tire or break down within 100 feet of a highway.
Replacement cost/personal effects pays to replace or repair your belongings if they're lost in a covered accident.
Emergency expense coverage pays for hotel and travel costs if your RV breaks down more than 50 miles from home.
Learn about all available RV insurance coverages.
How much is RV insurance in Michigan?
Like any insurance policy, Michigan RV insurance rates are influenced by many factors, including:
Type and model: New, luxurious motorhomes and trailers have higher replacement costs, which may lead to higher insurance rates.
Claims history: Your history of making insurance claims can affect your rates.
Experience: RVs are not the easiest vehicles to drive. Those with more experience driving an RV might have a lower rate than a new driver.
Learn more about how RV insurance rates are calculated.
Pro tip:
Collision coverage can cover damage to your RV or travel trailer, whether it's from backing into a sign or getting into an accident with another driver.
How can I get lower rates for RV insurance in Michigan?
Discounts vary from state to state, but there are options for everyone. You may be able to save with Progressive discounts like:
Quote in advance: Get a quote at least one day before your policy takes effect to reduce your premium.
Multi-policy discount: Combine multiple Progressive policies to save more.
Original owner: If you're the first owner of the RV, you'll pay less to insure it.
Homeowner: You can get another discount just for owning a home.
Find out more about our RV insurance discounts.
How to get RV insurance in Michigan
Online
Customize your coverage to fit your RV and your unique needs.
Quote RV insurance
Call a rep
You'll speak with a licensed representative who will guide you through everything.
Call 1-866-749-7436
Through an agent
Connect with a licensed, independent agent near you.
Find an agent in Michigan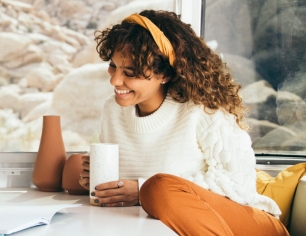 Hit the open road with RV insurance from Progressive