What's the difference between motorhomes vs trailers?
Many people use the term "RV" to mean "motorhome," but technically a travel trailer is also an RV. The difference between motorhomes and travel trailers is that motorhomes have a built-in engine while travel trailers need another vehicle to tow them. You can find either type to fit nearly every budget and taste, but there are a few factors beyond size and budget that can help you find the best option for you.
4 min to read
How to choose between a travel trailer vs. motorhome
Will you be towing your RV or trailer?
If you already have a truck or SUV powerful enough to tow the size of RV you want, a travel trailer is a great choice if you are deciding between a motorhome vs. travel trailer. It's much more expensive to buy a motorhome of the same size, so you can save with a trailer if you already have a good towing vehicle. Alternatively, spend the same amount as a motorhome but get more space and upgraded amenities in a travel trailer.
On the other hand, if you have a car, crossover, or other smaller vehicle, you'll be limited in the types of trailers you can pull. You'd spend about as much on buying both a towing vehicle and travel trailer vs. motorhome, so it might make more sense to buy the motorhome instead.
What's your budget?
Travel trailers are generally less expensive than motorhomes in upfront and maintenance costs. If your budget is limited, you'll be better off starting your search by looking at trailers. Even if you don't have a truck or SUV, some trailers — like pop-up campers and small conventional trailers — can be towed by cars with a tow point.
If you're on a tight budget, you might start by looking at Class B motorhomes, the smallest type of motorhome. You could also consider buying a used RV. Class C motorhomes offer more space and amenities than Class B and are built on a truck chassis, making them relatively easy to service, maintain, and drive, and cost much less than Class A motorhomes. Learn more about the common types of RVs.
Where can you keep your RV?
RVs can take up a lot of space, and homeowner's associations (HOA) sometimes have rules against storing trailers in the driveway. You might need to rent off-site storage. Trailers detached from the towing vehicle can be smaller than motorhomes with comparable amenities, making finding storage easier.
Are you going off-road?
A truck or SUV towing a trailer — especially a smaller trailer — can more easily go off-road. Some manufacturers have designed trailers specifically for off-roading with heavy-duty suspensions and other rugged features. Some are attached to the truck bed, making them almost as maneuverable as the truck without a trailer.
Will you be camping in your RV or trailer?
If you plan to use your RV as a base camp for other activities and day trips, you may want a vehicle at your destination. A travel trailer that can unhook from the towing vehicle allows you to travel around without packing up and bringing the RV. The only way to have a car with a motorhome is to tow one behind you, which adds to the weight of your vehicle and fuel costs.
How much space do you need?
You can find comparable travel trailers and motorhomes in all sizes and configurations. Motorhomes offer the largest and most spacious RV options. Most states have limits on the total length of a combined RV rig — which includes the towing vehicle — and a separate maximum for the length of a motorhome. The maximum combined length may limit your trailer size options, so be sure to check RV laws in your state as you shop and compare motorhomes vs. trailers.
Example:Suppose a state has a maximum combined length limit of 60 feet for an RV rig. If your pickup truck is 22 feet long, you'd be limited to a trailer that's 38 feet long or less. Alternatively, you could get a 45-foot motorhome, which will get you more square footage.
Insurance for your motorhome or travel trailer
Insuring a motorhome is similar to an automobile. RV liability coverage is required in most states, so you're required to carry a separate motorhome insurance policy before you can get behind the wheel of your motorhome. If you're not leasing or financing your motorhome, then adding RV comprehensive and collision coverage is optional. While physical damage coverages will increase the cost of your policy, they'll protect your motorhome against theft, vandalism, fire, weather related issues, and collisions with other vehicles, objects, and wildlife.
Insurance for your travel trailer works differently—the liability coverage on your tow vehicle's auto policy extends to your travel trailer. However, in order to safeguard your trailer against theft and physical damage, you need a separate RV policy for your travel trailer. Learn more about our RV insurance coverages for all types of RVs.
Progressive can help you protect your RV
Online
Customize coverages for your motorhome or travel trailer.
Get an RV insurance quote
Call a rep
Speak with a licensed representative for your state.
Call 1-866-749-7436
Through an agent
Get expert advice from an independent agent near you.
Find an agent online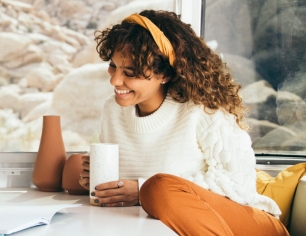 Hit the open road with RV insurance from Progressive