What are the different types of RVs?
RVs are usually divided into broad categories: motorhomes and trailers. The critical difference is that you can drive motorhomes while trailers need another vehicle to tow them. There are different types of RVs within these broad categories depending on the RV's size, layout, amenities, and kind of chassis.
3 min to read
Types of RVs and motorhomes
RVs that are motorhomes have a built-in motor and are motor vehicles. You can divide RV types into three categories: Class A, Class B, and Class C.
Class A motorhomes
Class A is the largest type of motorhome. They have a unique chassis designed specifically for use as a motorhome. They are often comparable in size to a tour bus and come in diesel and gasoline-powered varieties. Class A motorhomes can be up to 45 feet long in most states.
Learn about Class A motorhome insurance.
Class B motorhomes
Class B motorhomes are the smallest type of motorhome, usually built on a van chassis and sometimes called a campervan. Despite their small size, they generally need to meet basic living needs and contain a kitchen, bathroom, and sleeping area to be considered a motorhome. Class B motorhomes can be up to 25 feet in length but are usually under 21 feet long.
Learn about Class B camper van insurance.
Class C motorhome
Class C motorhomes are a mid-sized option that offers more space and features than a campervan. They also offer better maneuverability and fuel economy than luxurious Class As. They are usually built on a truck chassis and have an overhead area above the cab for extra sleeping or storage space. Class Cs are typically between 20 and 31 feet long.
Learn about Class C mini motorhome insurance.
Types of RVs for towing
Trailers are categorized as a type of RV along with motorhomes. The difference between motorhomes and travel trailers is that you drive a motorhome and tow a trailer.
Trailers vary in size, layout, capabilities, and intended use. Your auto insurance will not cover damage to your trailer, so it's essential to have the right type of RV insurance coverages to protect you. Learn more about the different types of trailers you may also want to insure.
What type of RV should you buy?
To decide what type of RV is best for you, first decide if you want a motorhome or a travel trailer. Then outline a budget. These two factors can narrow the field considerably since some of the larger motorhomes can cost as much as or more than a small house.
Also, consider how many people can fit in the RV and whether you'll use the RV for vacation or full-time living. If you plan to live in your RV full-time, you may want more amenities, and you'll need to consider full-time RV insurance for added protection.
How to get the right insurance coverages for your RV type
Online
We'll ask about your RV and desired coverages, so you can get the right policy for you.
Get an RV insurance quote
Call a rep
You'll speak with a licensed representative who can help customize your quote.
Call 1-866-749-7436
Through an agent
If you want local advice, we'll connect you with a licensed, independent agent near you.
Find an agent online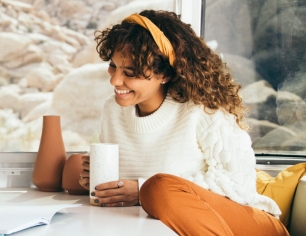 Hit the open road with RV insurance from Progressive