What are the best RVs for families?
The biggest consideration when looking for the best RV for your family depends on how many family members you plan to bring along. The best RV for a family of four will differ from the best RV for a family of six, and so on. Other factors to consider include how long you plan to be on the road, whether the RV will be your primary residence, and what amenities are most important.
3 min to read
How to decide on the best RV for your family
When going through the steps of buying a new RV, the following four factors can help you find the best family RV.
1. Budget
Setting a realistic budget for your upcoming RV purchase will help narrow your options. Make sure you factor in expenses beyond just the purchase price, such as RV insurance, fuel for traveling, tolls, camping fees, etc.
2. Primary use
Will you use your RV for occasional vacations, regular getaways, or full-time living? Features, size, and price will depend on your plans. Similarly, if you want to camp or go off-road with your RV, the best family RV might be different from someone who wants the comforts of home on the road.
3. Amenities
RVs vary considerably in terms of the amenities they offer, regardless of size or RV type. Making a list of must-have features can help you sort through the possibilities. Families that love to cook may want a more spacious or well-equipped kitchen, while power-sports enthusiasts might want a toy-hauler that can carry ATVs and/or other vehicles.
4. Size
The number of people you can fit in an RV varies by the type. Think about who will be driving the RV and what they'd feel comfortable driving – not everyone feels at ease piloting a motorhome the size of a bus. The best RV for small families is a compact rig like a Class C motorhome or fifth-wheel trailer. Buying a smaller RV may allow you to get upgraded amenities or a nicer truck for towing.
The best RV for large families is a Class A motorhome, a toy hauler, or a large fifth-wheel trailer. These RVs offer more flexibility, especially if they have multiple slide-outs or are large enough to be divided into separate zones. Class A motorhomes and large travel trailers offer the most living space and can sleep eight or more people, making them a great choice for large families. If you're taking day trips away from your RV, some larger Class A RVs have a built-in garage so you can bring a vehicle for excursions. Learn more about the difference between motorhomes vs. trailers.
What's the best RV for full-time family living?
Generally, larger and more well-equipped RVs make better full-time family RVs because they allow your RV to feel more like a home. Look at the cargo-carrying capacity of the RVs you're considering because you'll need to find one to haul all your family's belongings. Larger, better-outfitted rigs often cost more, but going full-time may save you from paying rent or a mortgage. If your family is planning to live full-time in an RV, optional full-time RV insurance coverage can help protect you while you're on the road.
Customize your RV insurance to fit your family's needs
New Progressive Customers
Call 1-866-749-7436 or get an RV insurance quote online.
Current Progressive customers
You can easily add these coverages to your RV by logging in to your policy or calling us at 1-866-749-7436.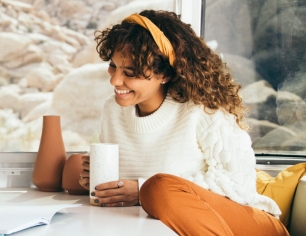 Hit the open road with RV insurance from Progressive