Do I need personal injury protection if I have health insurance?
While it varies by state, personal injury protection insurance may be a good idea if you have the option. Currently, several states require personal injury protection (PIP) coverage, regardless of whether you have health insurance. PIP is offered as an optional coverage in some states as well, and it may be worth considering in order to gain coverage for accident-related expenses that your health insurance won't cover.
2 min to read
Personal injury protection vs. health insurance
When you compare personal injury protection vs. health insurance, you'll find that PIP may cover some common expenses that you face due to an accident that health insurance doesn't cover. Most health insurance will cover medical expenses after the deductible is paid, but health insurance probably won't cover non-medical expenses, such as lost wages that result from being unable to work, or cover the cost of services you can no longer perform yourself, like cleaning or lawn service.
What expenses are covered by PIP?
Expenses that your personal injury protection insurance may cover, depending on your state, include:
Medical expenses for you and those covered on your policy
Lost wages if you or your passengers can't work after an accident due to injuries
Services needed for domestic work, such as house cleaning or childcare
Rehab and physical therapy
Survivor/death benefits
What is the difference between PIP vs. medical payments coverage?
Personal injury protection and medical payments coverage, commonly known as Med Pay, are similar in that they cover medical expenses that both you and your passengers face due to an accident.
One big difference is that Med Pay doesn't cover expenses like lost wages, childcare, or house cleaning like PIP may cover. However, Med Pay generally covers costs associated with medical care, such as:
Ambulance or emergency room fees
Medical procedures like x-rays or an MRI
Hospital fees
Home nursing or aftercare expenses
Funeral, burial, or cremation costs
Should I have both PIP and Med Pay?
If you live in a no-fault state that requires personal injury protection or have the optional PIP coverage, it probably doesn't make sense to also carry Med Pay. PIP should cover everything that Med Pay covers and more, providing a wider range of benefits.
Find out how PIP coverage works in your state
Call a licensed representative at 1-866-749-7436 and they'll help you choose the right coverages for you. Or get a car insurance quote online, and we'll show you all your options.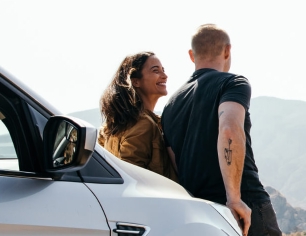 Quote car insurance online or give us a call