Can you get a car out of impound without insurance?
No, if your car gets impounded, you must present the necessary documentation, including your driver's license, the vehicle's vehicle identification number, and proof of auto insurance, to get it released. If you don't have proof of insurance, you'll need to buy a policy before you can get your car back.
4 min to read
How do I get a car out of an impound lot if it's not insured?
Getting a vehicle out of an impound lot takes paperwork, money, and a lot of patience. And if the car was towed due to lack of auto insurance, the process can be even more difficult. Not only will you need to pay for the lot fees but you'll also need to buy a policy and show proof of insurance on the vehicle.
Here are some general guidelines for getting a car out of an impound lot:
Check with the impound lot to see if your vehicle must remain there for a specific period of time before you can retrieve it
Get the signoff for your vehicle release agreement
Gather your ID and proof of ownership papers (e.g., car title)
Present proof of auto insurance coverage
Bring enough money to cover towing, impound charges, and any other required fees (you may need cash to pay the towing fee)
While these steps are typically all you need to retrieve your vehicle from the impound lot, you should always check to see if there are any additional requirements before heading over.
Can the police tow your car for not having insurance?
Yes, if you get pulled over, and the police officer discovers you have no car insurance, they'll usually do one or more of the following—let you off with a warning, issue you a citation, or have your vehicle impounded for lack of insurance. Depending on where in the country you live, fines for not having insurance can range anywhere from $75 to $2,000. Unless you live in a state that doesn't require auto insurance or allows drivers to waive coverage, you're required to carry at least a minimal amount of liability coverage.
Does getting your car impounded affect your insurance?
Having your car impounded won't affect your insurance rate.
What happens to a car that was impounded for not having insurance?
If you find yourself in a position where you're unable to either pay the impound fees or provide proof of auto insurance, one of two things will likely happen. Either the lot will auction off your car to pay for your fees, or they'll scrap the vehicle and use that money to pay your fees. And if you owe money on your car, you're still obligated to make the remaining payments even if the impound lot sells or scraps it.
To avoid these situations, you'll want to get your vehicle out of the impound lot as quickly as possible. Lot owners will typically only keep a vehicle for 30 days before confiscating it, but this can vary by company and location.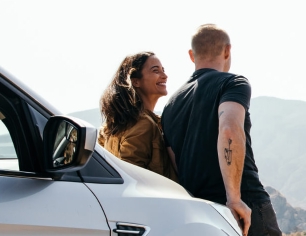 Quote car insurance online or give us a call