What is an SR-22?
An SR-22 is a form that's filed with your state to prove that you have car insurance meeting the minimum coverages required by law. Also known as a "Certificate of Financial Responsibility," "SR-22 Bond," or "SR-22 Form," an SR-22 isn't a type of insurance but rather an easy-to-get document from your state's department of motor vehicles.
4 min to read
Do I need an SR-22?
An SR-22 is ordered by a court or your state. If it's court-ordered, the judge will let you know at the hearing. If it's state-ordered, you'll typically receive a letter from your state's department (or bureau) of motor vehicles.
Not everyone needs an SR-22. It's typically required if you've been caught driving without insurance or a valid license. Here are some other reasons you might need to file an SR-22 form:
DUI or DWI conviction
Driving without enough insurance
Too many at-fault accidents or violations
Repeat offenses in a short time frame (for example, three or more speeding tickets within six months)
Not paying court-ordered child support
Hardship license (issued for temporary driving needs, normally to and from work, because your license has been suspended or revoked)
Is an FR-44 the same thing as an SR-22?
Usually required after a DWI or DUI conviction, the FR-44 is only used in Florida and Virginia. The FR-44 document is similar to an SR-22, but the liability limits are typically double the state's minimum.
Example:The minimum limit for auto liability insurance in Virginia is $30,000 per person and $60,000 per accident for bodily injury, and $20,000 per accident for property damage. An FR-44 in Virginia will require you to carry double those limits.
How do you get an SR-22?
If your insurance company offers SR-22 form filings, all you have to do is call them and they'll take care of it. They'll add the SR-22 endorsement to your existing policy and then file the SR-22 insurance document with the state that requires it.
If you don't have auto insurance or your current insurer doesn't offer SR-22s, then you'll need to buy a new policy. Since many insurance companies don't offer coverage for SR-22s, it's a good idea to let potential insurers know upfront that you require an SR-22 to save yourself some time.
What if I need an SR-22 in a state I don't live in?
No problem. That's common, especially if you received a violation while visiting or living in a different state. Progressive can file your SR-22 anytime and anywhere in the United States.
What if I need an SR-22 and don't have a car?
Call us at 1-866-749-7436, and we'll refer you to an insurance agent in your area. You'll need a "Named Non-Owner Coverage Endorsement" with an SR-22, meaning you'll be covered under your state's liability requirements whenever you drive a vehicle. An agent can write you a policy with an SR-22 even if you don't have a vehicle.
Learn more about non-owner car insurance.
How much does an SR-22 cost?
An SR-22 costs approximately $25 to file, though the cost may vary by state and the insurance company. In some states, you'll have to pay the filing fee up front. At Progressive, we'll include the fee for the SR-22 filing in your cost for each policy term. You'll also need to pay the filing fee with each policy term that the SR-22 is required.
How much will an SR-22 increase the cost of my insurance?
Due to the fact that some insurers consider SR-22 drivers as high risk, your rate could increase. However, the increase to your policy's rate will vary based on your ZIP code, vehicle, driving record, insurance history, and other factors.
How do I know when my SR-22 is up?
Contact your state's department of motor vehicles to find out the exact length of time you'll need to carry an SR-22 — in most states, it's three years.
How do I get my SR-22 removed?
An SR-22 won't automatically fall off your insurance policy once it's no longer needed. You'll have to ask your insurance company to remove the SR-22 from your policy. Once removed, it's possible your insurance rate will go down if you saw an increase after filing your SR-22, but this isn't guaranteed. If your policy is canceled or lapses while you're carrying an SR-22, your insurance company will alert the DMV and your license will be suspended.
How to get an SR-22 with Progressive
Progressive can provide an SR-22 quickly and easily, regardless of the reason. For new customers in most states, immediately upon the purchase of your policy, we'll electronically file your SR-22 form with the department of motor vehicles in the requested state. In certain states, we'll be required to file by mail. Whether you're a current or existing customer, you can call 1-866-749-7436 for assistance, or use one of these methods to get your SR-22:
Quote car insurance
New customers: Indicate the filing you need when you quote. We'll e-file your SR-22 once you purchase.
Quote car insurance online
Log in online
Already have a policy? Log in via your browser and navigate to update the driver who needs an SR-22.
Log in to my account
Use the app
Open your Progressive app and navigate to your driving records and filings to request a new SR-22 filing.
Get the app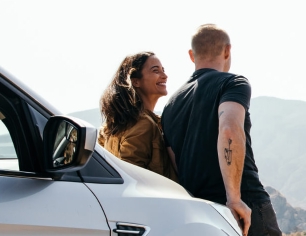 Quote car insurance online or give us a call