Force-placed insurance
Force-placed insurance, also known as "credit-placed" or "lender-placed" insurance, happens when your mortgage company or auto lender purchases an insurance policy on your vehicle or home because your current coverage has been canceled, lapsed, or determined to be insufficient. Force-placed insurance can be much more expensive than a regular policy and may not provide the coverage you personally need.
4 min to read
How does force-placed insurance work?
With force-placed insurance, your mortgage or auto lender purchases insurance for you and pays your premium upfront. The premium cost is then added to your monthly mortgage or car loan payment. For homeowners insurance, your force-placed insurance payment may come out of your escrow account.
Force-placed insurance for auto and homeowners insurance is usually applied if:
You let your insurance lapse: Late or missed payments may result in a lapsed or canceled policy.
Your policy doesn't meet your lender's requirements: Most auto lenders require comprehensive and collision coverage, as well as more liability coverage than the state minimum. Mortgage lenders will also require certain coverages and sufficient dwelling coverage to pay for a complete rebuild of your home.
What does force-placed insurance cover?
A force-placed auto insurance policy provides coverage that meets your state's minimum requirements at the very least, plus whatever your lender deems necessary. Likewise, a force-placed homeowners policy only includes the coverage your mortgage lender requires. While force-placed insurance is usually much more expensive, the coverage is often insufficient. The policy may be missing coverages that protect you, like personal property and liability coverage.
Remember, your creditor is only interested in protecting their investment — the home or motor vehicle. If you stay with the policy that your lender has forced, it's important to make sure you're adequately protected in all areas with the proper limits and/or coverages.
Possible limitations of a force-placed policy
Force-placed auto insurance
Force-placed insurance may not provide enough coverage if you were to injure someone else or damage their property. For instance, if your force-placed policy covers you for $50,000 in bodily injury liability and you cause $100,000 in injuries, you may have to pay the difference out of pocket.
Force-placed home insurance
You may not be covered for clothing, furniture, or household valuables on a forced home policy, as your lender is concerned with the home's structure and not your belongings. For example, if you have a loss due to a fire, you may not have coverage to replace your belongings as the force-placed insurance only provides coverage for the dwelling itself.
Learn more about personal property coverage for your home.
How much does force-placed insurance cost?
A force-placed auto or homeowners policy will most likely cost more than a standard policy would. The costs are typically higher because the criteria used to determine pricing for a standard policy doesn't apply to force-placed policies. For example, force-placed insurance companies will usually insure a home without inspecting it or analyzing its loss history.
You typically don't have control over the coverage options and limits or premium with a force-placed policy.
From your home
If a force-placed policy has been put on your home, contact your insurance company or agent to see how to get your old policy reinstated or obtain a new policy as soon as possible. Continue paying the current policy premiums until you have obtained a new policy with coverage that will adequately meet your insurance needs.
When you have a new policy, or if the force-placed insurance got purchased by mistake, send proof of coverage such as a home insurance binder or declaration page to your lender. Once they have proof of insurance, your lender is legally required to cancel your force-placed insurance within 15 days and refund any unused premiums.
From your car
These steps can help remove force-placed insurance that's tied to a car loan from your auto lender:
Stay current on your loan payments: Since the force-placed insurance payment is now part of your loan payment, you must continue paying your loan on time to avoid any trouble if something happens to your car.
Get a new insurance policy: Ask to have your old policy reinstated or shop around for a new one that meets your budget and your lender's requirements.
Contact your lender: Once your new auto insurance policy is confirmed, contact your lender to have the force-placed insurance removed. You'll need to provide proof of insurance, so have any needed documents on hand.
How can I avoid force-placed insurance from a lender?
Avoiding force-placed insurance is easy. Make sure to carry at least the minimum coverages and limits that your lender requires for your home or auto policy and make your payments on time to avoid cancellation or a lapse in coverage.
At Progressive, we're very knowledgeable about lienholder requirements, and any policy you buy from us will always satisfy your state's insurance laws.
Current Progressive customers
Log in to your policy or call us anytime at 1-866-749-7436 to check on your coverages.
New Progressive customers
Get a free, customized insurance quote online or call us at 1-866-749-7436.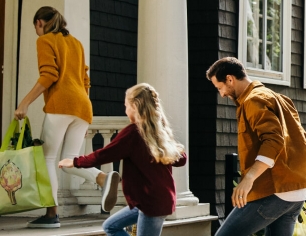 Quote homeowners insurance online or call for advice