What is a lienholder on a car?
A lienholder, also known as a lienor, is defined as the party that holds a lien on your car until your loan is paid in full. The lienholder for a car loan is often a financial firm, such as a bank or credit union, though private parties can also act as a lienholder. A lienholder may require you to carry specific auto insurance coverages until the loan on your vehicle is paid in full, such as comprehensive and collision coverage.
5 min to read
What is a lien on a car?
A lien is created as soon as you finance a car. In most states that means the lender holds the car's title and is considered the vehicle's legal owner until the loan is paid in full. The lien protects the lender and allows them to repossess the car if the borrower stops making payments. When you finance a car, you typically make monthly payments to the lienholder.
When you lease a vehicle, you pay monthly to drive the vehicle, but you don't own it when the lease is up. With a lease, a lienholder isn't involved. The party responsible for your lease is called your lessor. When the lease period is up, you'll have the option to return the vehicle, purchase it, or sign up for a new lease.
Are there specific lienholder insurance requirements?
A lienholder is entitled to require certain auto insurance coverages, such as comprehensive car insurance coverage and auto collision coverage. These specific coverages ensure the lienor is protected if the vehicle is damaged or stolen. The lienor may also determine your car insurance deductible amount, how much liability coverage you have, and, in some cases, may even appear listed on the insurance policy.
How does having a lienholder affect insurance?
Having a lien on your car doesn't automatically increase your insurance rate or change your ability to qualify for insurance. It does, however, mean, that you may not have as much choice about what insurance coverages to get. When your car has a lienholder, they can require you to carry coverages beyond the state required minimums — and usually do. In practice, lienholder insurance requirements usually mean you need to buy optional coverages, which will mean a higher premium — but also better protection.
How to add a lienholder to your insurance policy
Certain steps are necessary when adding a lienholder to your insurance:
Collect your lienholder's information, such as mailing address, account, and phone numbers.
Contact your insurance company and request that the lienholder be added to your policy.
Specify any coverage requirements your lienholder has to your insurance company. This may involve adjusting your policy.
Have your insurer notify the lienholder that all their requests have been incorporated, and then follow up with the lienholder to ensure all paperwork has been properly filed.
Can an individual be a lienholder on a vehicle?
A lienholder is anyone who holds a legal interest in the vehicle until the vehicle's loan is paid off. The lienholder can be a financial institution, a third party, or an individual.
While most lienholders tend to be financial institutions, it's possible for individuals to be lienholders on a vehicle as well. This could be a family member or a friend who either previously had possession of the car and you're making payments to them for the vehicle, or they purchased the car on your behalf and you're paying them back the money. In either scenario, that individual holds the vehicle's title (in most states) until the loan is paid off and you become the sole owner of the vehicle.
Learn more about how long it takes to get the car title after paying off your loan.
What's the difference between a lienholder vs. a loss payee?
A lienholder is the institution or individual who retains a legal interest in your vehicle until it's paid off. A loss payee is the institution or individual who is entitled to the payout from an insurance claim. In some cases, the lienholder and the loss payee may be the same.
For example, if you're financing your car through a bank (lienholder) and you get into an accident, the money paid out by your insurance is actually owed to the bank (loss payee) because it's their property that was damaged.
Can I buy or sell a car with a lien?
Buying a car
You can buy a car with a lien against it, but if the owner still owes money on it, you won't be able to get the vehicle's title until they've paid the outstanding balance to the lienholder. Never pay money directly to the seller until you have proof that they have settled the balance of their lien. If the lien isn't paid, the lienholder technically still has a legal interest in the vehicle and you could be stuck paying the outstanding balance. Learn more about buying a car with a lien.
Selling a car
When it comes to selling a car with a lien against it, you'll need to settle the outstanding balance with whoever holds the lien on the title. Until you pay off the lien, you can't transfer the title to yourself, which means you don't legally own the car. However, once you're in possession of the vehicle's title, you can begin the process of selling the vehicle and transferring the title to the new buyer. Learn more about how to transfer a car title.
How to add your lienholder to your car insurance
New Progressive customers
Quote car insurance online or call 1-866-749-7436 and we can add your lienholder to your new policy.
Current Progressive customers
Log in to your account or call 1-866-749-7436 to add your lienholder to your policy.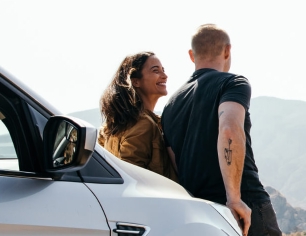 Quote car insurance online or give us a call