What happens if I use a fake insurance card?
Using fake car insurance is a crime that can lead to serious consequences, including substantial out-of-pocket costs if you get in an accident, a suspended driver's license, and even jail time.
2 min to read
Is obtaining a fake insurance card a crime?
Purposefully finding, printing, and carrying a fake car insurance card is a crime. So is giving out fake car insurance information and filing a claim on insurance that doesn't belong to you.
What are consequences for fake car insurance?
From a legal perspective, fake car insurance is a double violation. There's the car insurance fraud itself, as well as the fact that you'd be driving without insurance, which is illegal in nearly all states. State-specific consequences for driving without insurance vary, but many will suspend or revoke your driver's license. Your vehicle registration might be revoked as well. Some states issue cumulative fines for each day you spent without insurance.
In addition to legal consequences, you are financially responsible for the injuries and damages you cause to someone else in a car accident, as well as damage to your own vehicle and injuries to you and your passengers. Without legitimate insurance coverage, these costs will come out of your own pocket.
How will anyone know it's fake insurance?
Almost every state requires that drivers carry auto insurance. That means whenever a driver lets car insurance lapse, the insurance company can notify the state's department of motor vehicles or the agency responsible for transportation. If you get stopped or are in an accident and present a fake insurance card, the authorities can discover the fraud quickly by checking their database. Learn more about car insurance requirements by state.
Can I get car insurance in the future if I'm caught with fake insurance?
Insurers may consider a driver who used fake car insurance in the past as a risk and refuse car insurance coverage.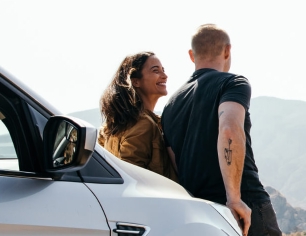 Quote car insurance online or give us a call