What is a life insurance policy lapse?
A life insurance lapse occurs when you stop paying your policy's premium and the contractual grace period has expired. If you let your life insurance lapse, coverage will end. Depending on your policy, you might be able to reinstate a lapsed policy by meeting certain requirements.
7 min to read
Is there a grace period for a life insurance lapse?
Yes, in most cases, you'll have a grace period between missing a payment and your policy officially lapsing. If you die during the grace period without paying your premium, your insurer is legally required to still review your beneficiaries' claims for the payout, though missed payments will be deducted from the total payout. During the grace period, you can reinstate your life insurance policy simply by paying the outstanding premium and any associated late fees. Grace periods typically last around 30 days, depending on your policy. Under certain circumstances, some insurers may extend it up to 60 or 90 days. Refer to the grace period provision in your policy contract for grace period details.
Your insurer is legally required to notify you when you've missed a payment and your policy is in danger of lapsing. They must also alert you once the policy has officially lapsed.
What happens when your life insurance lapses?
The repercussions of a lapsed policy might vary depending on whether you have term or permanent life insurance:
Permanent life insurance lapse
Permanent policies with a cash value component, such as whole life policies, almost always have an automatic premium loan component. If so, the insurance company will use the cash value of the policy to cover your premium if you miss a payment. If there isn't enough cash value in the policy to pay the premium, or once the cash value has been used up due to continued non-payment, your policy will slip into the grace period. Your policy will officially lapse once the grace period ends, meaning your coverage will end and no death benefit will be paid.
Pro tip:
If you have permanent life insurance, you might be able to take advantage of features that allow you to stop paying your premium without your policy lapsing. For example, the "reduced paid up" feature allows you to reduce your guaranteed death benefit in exchange for your policy being considered fully paid.
Term life insurance lapse
A term life insurance policy usually has no cash value, so once you miss a payment, the policy immediately moves into a grace period. If a payment isn't received by the end of the grace period, the policy lapses. Your beneficiaries will likely not be able to claim your death benefit, and you'll lose the premiums you've already paid.
Can a lapsed life insurance policy be reinstated?
Life insurance policies typically have a reinstatement provision that details the policy's requirements that must be met for reinstatement. For example, yours might state if your policy has lapsed for more than 60 days, you'll need to provide evidence of insurability to be considered for reinstatement. To provide evidence of insurability, you may need to confirm that there have been no changes to your health since the policy was written, or you can undergo the life insurance application and underwriting process again. Review your contract's reinstatement provision to understand exactly what requirements you'll need to meet.
Keep in mind that regardless of when you reinstate your policy, you'll be required to pay all back premiums due and penalties that have accrued. You should start the reinstatement process by contacting your insurer directly to find out your options.
How to get life insurance through Progressive
Online
You'll be asked questions, and then you'll choose your coverage amount and more.
Get a life insurance quote
Call a rep
A licensed representative from Progressive Life by eFinancial will talk you through your options.
Call 1-866-912-2477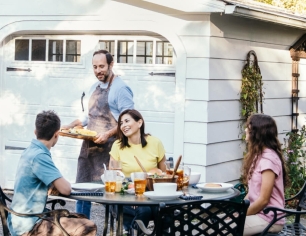 Get a free life insurance quote online in minutes